Preparing your trip to Ljubljana: advices & hints - things to do and to obey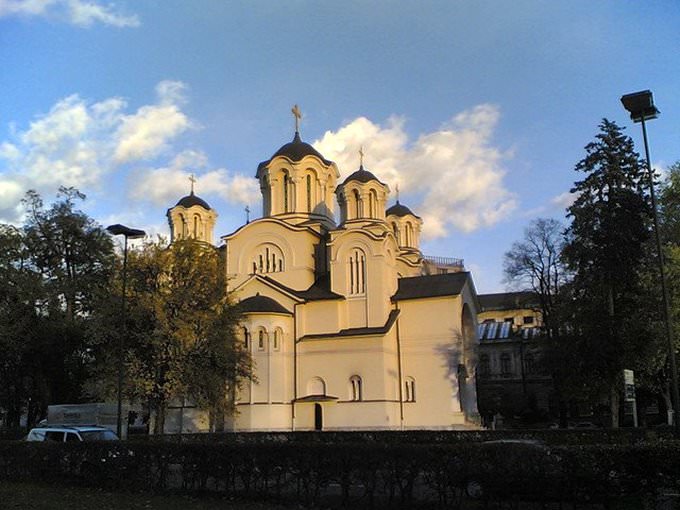 1.
The hottest tourist season for visiting Ljubljana is July and August as the temperature of the seasons oscillates within +23 – 25 C featuring rare rains. The season of rains is considered to be June. The visit to the city and its touring may get interrupted by steady rains.
2. Currency exchange can be executed in private currency exchange offices, as well as in banks and post offices. The most profitable rates of currency exchange are offered in the offices located in close vicinity to railway station as the exchange fee is not charged there. The bank institutions may charge up to 1% of the total exchange sum for transaction. In the post offices the commission may reach up to 5%.
3. The city has adopted the cashless transfer system. The large restaurants, banks and filling stations accept international credit cards. One will need cash for local market places as well as for small budgetary cafes and restaurants.
4. The city is highly recommended to be cruised on foot as in such a way one will have a chance to visit all the significant landmarks and sights of the place and fully embrace the beauty and majesty of Ljubljana. The drivers should take into account that cars are not allowed in some parts of the city.
5.
Banks and other government facilities are open from 8.00 and work till 18.00 in the evening. Lunchtime is possible during the day. Commonly it lasts not longer than an hour and a half. Saturday is considered to be a shortened working day, meanwhile Sunday is a day off. Copyright www.orangesmile.com
6. Traditionally the tips of 10% of total order sum are given in the restaurants and cafes featuring excellent service. Despite of this procedure to be not obligatory the tipping is considered to be good style.
7. International and inter city calls should better be made from street call boxes which accept as token coins so cards (in case of token coins the call box will have the "A" marking meanwhile in case of cards the call box will have "K" marking). One can buy token coins and cards at post offices and news stalls.
The main personality traits of local people are considered to be modesty, earnest, independence and diligence. At the first sight the local people may appear to city visitors avoidant and …
Open
8.
The cheapest way of city cruising by public transport is a bus. It drives not only through all the districts of Ljubljana but through suburban areas and neighboring cities. The taxi rates are also rather affordable and the taxi should better be called by telephone.
Preparing your trip to Ljubljana: advices & hints - things to do and to obey You can re-publish this content with mandatory attribution: direct and active hyperlink to
www.orangesmile.com
.
What to visit being in Ljubljana - unique sights
Bled Town
From the series
"Small Flamboyant Towns Painted with Van Gogh Colors"
Check on the map:
Distance from Ljubljana center - 46.2 km.
The population of the town is slightly more than 5 200 people. The place has long been a popular tourist destination. It attracts tourists with its natural beauty and unique historical monuments, including an old castle and the St. Michael's Church. There are several fine hotels in Bled; some of them are located in elegant historic mansions. The chic Vila Bled hotel is among them. The facility is located in one of the most luxurious palaces. It carefully preserves the atmosphere of past years. …
Read further
Blejski Grad
From the series
"The Most Inaccessible Buildings in the World"
Check on the map:
Distance from Ljubljana center - 47.3 km.
In the course of a hundred years of history the castle has preserved many old architectural elements. The Romanesque tower used to monitor the surroundings is considered the oldest. The exterior of the old castle changed greatly in the Middle Ages and was supplemented with new buildings, including stone towers and fortress walls. The entrance to the castle is hidden in the thicket of the forest. A narrow stone staircase leads to it, which can not be easily found among the hundred-year-old trees without a guide. …
Read further
City tours, excursions and tickets in Ljubljana and surroundings
Slovenia: travelling advices
7. Slovenes always take off their shoes and put on slippers at home. Walk around the house in socks is not common. Most Slovenians have several pairs of slippers for guests.
8. It is important to know that most locals have breakfast before 8:00 am, it is usually very light and includes a cup of tea or coffee with a sandwich. Lunch is between 11:00 and 12:00 am. Lunch is the biggest meal of the day when several dishes are eaten. Dining with something light typically falls at 7:00 pm.
9. Going to Slovenia, it's worth to learn at least a few basic phrases: how to greet, say goodbye, ask, thank, etc. Most tourists have zero Slovenian knowledge, and locals know that it can hardly be called a popular language to learn. Therefore, they are really flattered when they hear familiar words from any foreigner. Even if phrases sound awkward and not entirely correct, it will still make a good impression. A tourist who tries to communicate with Slovenes in their native language has a chance to get better service or just please local friends.
10. Tourists traveling by car should leave them only on guarded parking. Thefts from cars are common in Slovenia, so parking just on the roadside, especially at night, is not recommended. Even when leaving the car in a guarded parking lot, be sure to take all valuables out of it. …
Open
Photos of Ljubljana
Services search (pharmacy, police, parking, banks) on Ljubljana map
Tips for the cities around Ljubljana
Travelling to Ljubljana - advices and tips. What should be provisioned in advance, the rules you might want to follow, and the things you better avoid doing in Ljubljana. We help you to make your trip smooth and easy, with no unexpected surprises.