Culture of Limburg. Places to visit - old town, temples, theaters, museums and palaces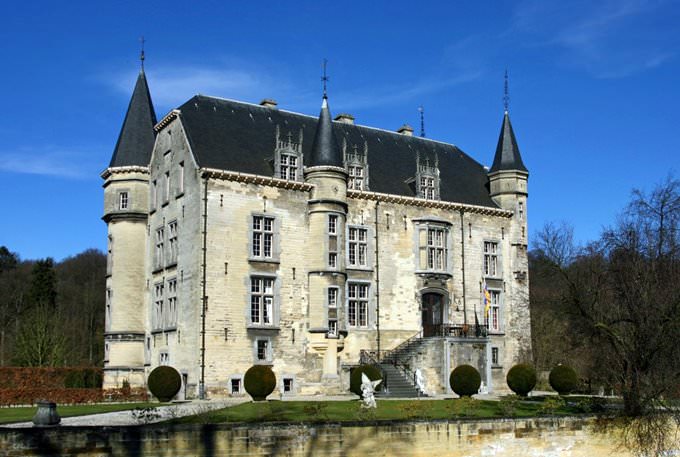 Every city of Limburg is a living history embodied in incomparable historical monuments. Those who like to devote their rest to interesting museums and art galleries won't be bored, as there are cultural venues even in the smallest towns of the province. Much of the important tour facilities are located in the capital of Limburg, Maastricht, and in its immediate surroundings.
Limburg is full of attractive dining places, where you can enjoy classic Dutch cuisine. It should be noted that neighboring Belgium had a serious impact on the formation of Limburg culinary …
Open
One of the most picturesque architectural buildings of the capital is the Basilica of St. Servatius; it is situated in the heart of the city. The interior decoration of the Basilica is as fascinating as its spectacular exterior; spacious rooms are decorated with colorful murals and elegant gold trim. A part of the basilica houses a unique collection of religious artifacts and everyone can admire them. The region features picturesque grottoes attracting attention of curious travelers. One of the most beautiful and interesting places to visit, St. Pietersberg Caves, is in the capital. An entrance to the cave is found in an ancient tower that once was a part of large-scale fortifications.
Those who wish to admire unique medieval monuments should definitely see Kasteel Hoensbroek. It resembles a luxurious palace surrounded by the vast garden. Near the castle there is a special seating area, where many tourists set for a picnic. There are numerous interesting excursion sites outside of the capital. Copyright www.orangesmile.com
The fabulously beautiful region of Limburg appeals to fans of various activities. Scenic parks and caves, ultramodern malls and shopping centers, an abundance of attractive bars and …
Open
Important attractions of Valkenburg are Castle Ruins & Velvet Cave. Dungeons are decorated with original sculptures and murals, which make walking around even more exciting. Those who are fond of theater would find it interesting to visit the city of Heerlen. This is where one of the most famous and popular theaters, Parkstad Limburg Theater, is situated. Venlo also features one of the most visited cultural venues of the region, Limburgs Museum. Its collection is dedicated to outstanding historical events, as well as the culture and traditions of the indigenous population.
In the section below, you can get one of our excursion tickets or city discovery tours over Limburg and surroundings. Our website offers 10-30% lower ticket prices, when compared to the offline purchase on the spot.
City tours, excursions and tickets in Limburg and surroundings
This guide to cultural sights Limburg is protected by the copyright law. You can re-publish this content with mandatory attribution: direct and active hyperlink to
www.orangesmile.com
.
Reference information
Public palaces near Limburg
♥ Palace 'Bronbeek' , 61.9 km from the center.
On the map
Photo
Cathedrals and basilicas near Limburg
♥ Basilika St. Viktor ("St. Viktor-Dom"), Xanten, 36.5 km from the center.
On the map
Photo
♥ Münster-Basilika St. Vitus, Mönchengladbach, 37.9 km from the center.
On the map
Photo
♥ Basiliek van de H. Amelberga, Susteren, 44.9 km from the center.
On the map
Photo
♥ Basilika St. Suitbertus, Düsseldorf, 49.3 km from the center.
On the map
Photo
♥ Basiliek van Onze Lieve Vrouw van het Heilig Hart, Sittard, 51.1 km from the center.
On the map
Photo
♥ Münster-Basilika St. Quirin, Neuss, 51.6 km from the center.
On the map
Photo
♥ Basiliek van het Heilig Sacrament, Meerssen, 65.7 km from the center.
On the map
Photo
Unique spots in Limburg and near
Crouching Tiger and Turtle
From the series
"Furious footways around the world that make you dizzy"
Check on the map:
Distance from Limburg center - 47.5 km.
The authors of the project of an unusual staircase are Heike Mutter and Ulrich Genth. They managed to combine in one structure two functions at once: to make an excellent viewing platform and an unusual attraction. Many tourists prefer to stroll through the stairs in the evening, when it is decorated with spectacular artistic illumination. The design is quite of impressive scale. Its height reaches 13 meters. From the highest point of the staircase opens a wonderful panoramic view of the city. …
Read further
Car rental on OrangeSmile.com
Photogallery of cultural heritage of Limburg
Landmarks of culture on Limburg map: art-galleries, monuments, palaces, etc
Excursions over cultural sights of neighbours of Limburg
Culture guide to Limburg. Which fascinating sights to visit once you are in Limburg: temples, museums, churches, museums, theaters and castles. Recommendations (with addresses, phone numbers and links) on the places 'must visit' in Limburg. Plan your own city excursion by using this page info!