Culture of Kiev. Places to visit - old town, temples, theaters, museums and palaces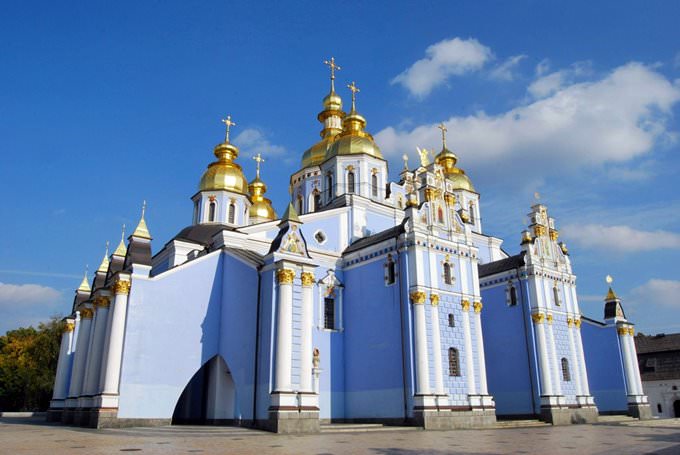 Among the spectacular sights of Kiev there are religious sites, unique monuments of architecture, and a variety of museums, so every traveler could choose an interesting cultural program. Church of St. Andrew is a true sample of the baroque; it was constructed in the second half of the 18th century. The church is located on a high hill. Today this famous religious monument is converted into a museum.
It's not easy to choose the best one among hundreds of Kiev restaurants. Let's start the story about most attractive gastronomic points of interest with the review of national …
Open
Another interesting historical site is the Kiev Pechersk Lavra. This monastery was founded in 1051; it is one of the oldest monasteries in the world. Kiev Pechersk Lavra is a world-class attraction; in the territory there is the tomb of Peter Stolypin and a lot of religious artifacts.
One of the most unusual and famous monuments is the House with Chimeras. Its construction began in 1901 and lasted for just over a year. The author of the Art Nouveau original is Vladislav Gorodetsky. Another world-class monument is Sophia Cathedral built in the 11th century. Few centuries after the discovery the cathedral was rebuilt; today visitors can see a building in the Baroque style, which has been existing since the 13th century. The cathedral preserved frescoes and mosaics that attract numerous visitors. Copyright www.orangesmile.com
In addition to the variety of attractions, Kiev can offer hundreds of entertainment venues and night clubs, discos and sports complexes. City Entertainment center is located at the downtown. …
Open
St. Vladimir's Cathedral, opened in the late 19th century, is also an important religious site. The work under its construction lasted for almost 50 years. Cathedral features a refined decoration; its walls keep many important religious artifacts. Among the cultural places of the city we should mention Museum of Folk Architecture and Life of Ukraine. This is a large-scale open air museum complex with an exhibition that features more than 300 exhibits. There visitors can see ancient windmills, crafts and household items of indigenous people.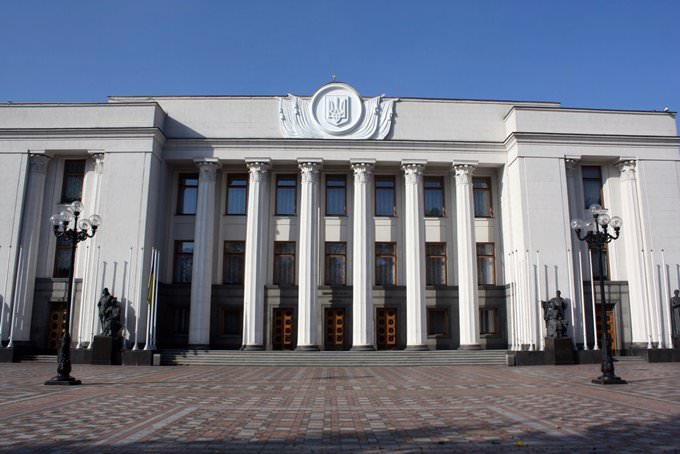 An unusual sight is the Pharmacy Museum, which first welcomed its visitors in 1986. Its collection includes a variety of exhibits related to the pharmacy business, from pharmaceutical instruments and bottles to crabs and snakes preserved in alcohol. The most famous monument of defensive architecture is the Golden Gate, which had served as the main entrance to the city until the 17th century. The powerful fortress tower with a wide thoroughfare has preserved perfectly. Near the gate there is a small museum dedicated to the history of the edifice.
In the section below, you can get one of our excursion tickets or city discovery tours over Kiev and surroundings. Our website offers 10-30% lower ticket prices, when compared to the offline purchase on the spot.
City tours, excursions and tickets in Kiev and surroundings
This guide to cultural sights Kiev is protected by the copyright law. You can re-publish this content with mandatory attribution: direct and active hyperlink to
www.orangesmile.com
.
What to visit during two-day excursion in Kiev
Independence Square
Where: Maidan Nezalezhnosti, Kiev;
Kreshchatyk
Metro: Kreshchatyk;
Kyiv Pechersk Lavra
Where: Sichnevoho Povstannya, Kiev; Telephone: +380 44 290 3071; Metro: Aresenalna;
Andriyivsky Uzviz
Metro: Ploshtova Ploscha;
One Street Museum
Where: Andriyivsky decent 2-B, Kiev; Telephone: +380 425 0398; Opening hours: Tues-Sun 12.00-18.00;
St Sophia Cathedral
Where: Vladimirskaya 24, Kiev; Telephone: +380 44 278 2083; Opening hours: Mon-Sat 09.00-18.00 Closed at Thursdays;
Museum of Russian Art
Where: Tereschenkovskaya St. 9, Kiev; Telephone: +380 44 224 6107; Opening hours: Fri-Tues, 10.00-17.00.; Metro: Teatralna;
St Mikhayil's
Where: Mikhailivska ploscha, Kiev; Telephone: +380 44 278 8956;
Babi Yar
Metro: Dorohozhychi;
Reference information
Public palaces near Kiev
♥ Palace 'Klovsky Palace' , 1.5 km from the center.
On the map
Photo
♥ Palace 'Royal Palace' Lviv, 2.2 km from the center.
On the map
Photo
Art galleries in Kiev and around
♥ Art museum 'Museum of Western and Oriental Art' Kiev, 0.9 km from the center.
On the map
Photo
Cathedrals and basilicas near Kiev
♥ Patriarchal Cathedral of the Resurrection of Christ, Kyiv (Київ), 5.4 km from the center.
On the map
Photo
Photogallery of cultural heritage of Kiev
Landmarks of culture on Kiev map: art-galleries, monuments, palaces, etc
Excursions over cultural sights of neighbours of Kiev
Culture guide to Kiev. Which fascinating sights to visit once you are in Kiev: temples, museums, churches, museums, theaters and castles. Recommendations (with addresses, phone numbers and links) on the places 'must visit' in Kiev. Plan your own city excursion by using this page info!