City break in Kiev. Active leisure ideas for Kiev - attractions, recreation and nightlife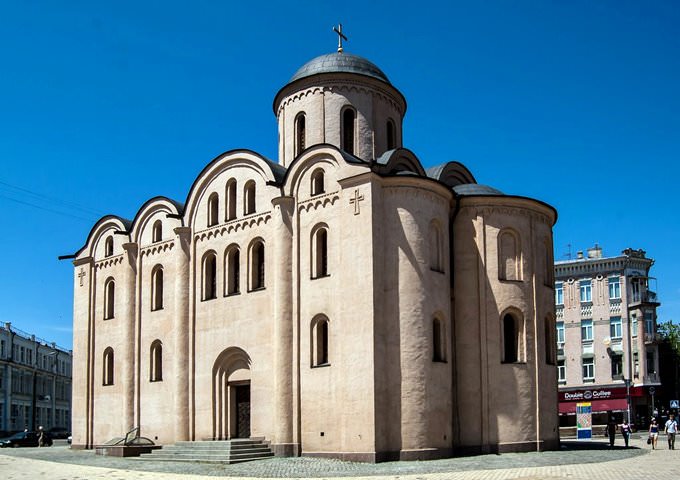 In addition to the variety of attractions, Kiev can offer hundreds of entertainment venues and night clubs, discos and sports complexes. City Entertainment center is located at the downtown. It offers a large number of great restaurants and a night club, a bowling club and a cozy hookah room with a river view, and a perfectly equipped nursery. Golf lovers have to visit GolfStream sport center, there would be interesting for both beginners and experienced players to spend a day. The sports complex has an equipment rental center, there is also an attractive restaurant and a great sports shop there.
The selection of entertainment for holidaymakers with children in Kiev is simply wide. They should definitely visit the Kiev Zoo. In this large zoo, you can see animals from all over the …
Open
Among other entertainment centers Olmeca Plage points out. In summer, it offers its visitors to relax on a beautiful beach and spend leisure-time in sports entertainment. The complex has several large swimming pools and a terrace with sun loungers and parasols. The stylish night club, national and Japanese food restaurants are always available for vacationers.
Fans of water rides will like the Terminal water park that provides a wide range of pools, rides, recreation areas and a café. The water park features a beautiful spa, several restaurants and bars, so the rest in it will appeal not only to children, but also for adults. It's also worth to visit Kiev dolphinarium; every day its pets arrange an enchanting show for guests. Visitors can take a picture with the dolphins and sea lions, swim in the pool with them and even try to feed. Copyright www.orangesmile.com
It's not easy to choose the best one among hundreds of Kiev restaurants. Let's start the story about most attractive gastronomic points of interest with the review of national …
Open
Paradise Cabaret is a popular nightlife place. This popular cabaret, in addition to enchanting dance show, is preparing an interesting entertainment program for its guests. A fine restaurant and a hookah room are available for visitors. Among the city's discos it's worth to mention "Ultramarine" that is always ready for a great music program. Those who want a break from the noisy music will be able to move to the bar and try specialty cocktails. No less interesting is the nightlife of Docker Pub, this cozy pub welcomes guests every evening. It will be a great place to relax in a big company. There are also excellent shopping centers in Kiev, which can be found at every turn.
This guide on active recreation and leisure in Kiev is protected by the copyright law. You can re-publish this content with mandatory attribution: direct and active hyperlink to
www.orangesmile.com
.
Recommended places for active recreation and leisure in Kiev
Planeta Sport
Where: Khmelnytskoho 3, Kiev; Telephone: +380 44 229 7929; Metro: Zoloti Vorota;
Baraban
Where: Prorizna 4A, Kiev; Telephone: +380 44 279 2355; Metro: Khreschatyk;
Golden Gate Irish Pub
Where: Zolotovoritska 15, Kiev; Telephone: +380 44 235 5188; Metro: Zoloti Vorota;
Sapphire Bar
Where: Tarasa Shevchenka 29, Kiev; Telephone: +380 44 537 4500; Metro: Lva Tolstovo;
Eric's Bierstube
Where: Chervonoarmiyska 20, Kiev; Telephone: +380 44 235 9472; Metro: Lva Tolstovo;
Wenzel
Where: Bolshaya Vasilkovskaya St. 66, Kiev; Telephone: +380 44 287-2520; Metro: Lva Tolsovo;
Art Club 44
Where: Khreschatyk 44 B, Kiev; Telephone: +380 44 279 4137; Metro: Khreschatyk;
Matrix
Where: Khreschatyk 1/2, Kiev; Telephone: +380 44 279 8202; Metro: Khreschatyk;
River Palace
Where: Naberezhne Shosse, Kiev; Telephone: +380 44 490 6695; Metro: Poshtova Ploscha;
Reference information
National and city parks around Kiev
♥ National Park 'Chernobyl' , 113.1 km from the center.
On the map
Photo
City tours, excursions and tickets in Kiev and surroundings
Photogallery of picturesque Kiev
Search for active leisure and attraction spots on Kiev map
City break ideas for neighbours of Kiev
Guide to your best city break in Kiev - popular places for recreation and leisure. Things to do during the day in Kiev - attractions, parks, beaches, aquaparks, racing tracks, biking trails or waterski. Recommendations (with addresses, phone numbers and links) where to spend your time in the evening (bars, discos, clubs, etc.). We share some good ideas and the question 'What to do in Kiev?' disappears immediately.