Preparing your trip to Kharkov: advices & hints - things to do and to obey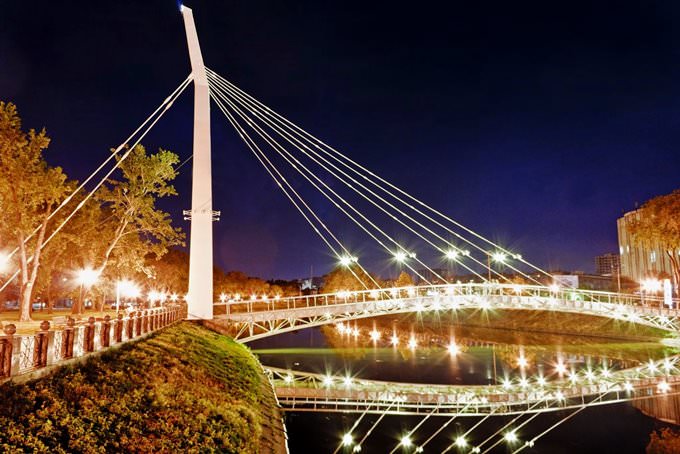 1. Trams and trolleybuses are considered main means of public transport; they move freely throughout the territory of Kharkov. Tickets are purchased from a busman or a driver. The city also has a rather unusual form of transport, the cable way.
2. Banks and other government agencies serve visitors from 9:00 am to 5:00 pm; some large institutions can work up to 7:00 pm. Foreigners can exchange currency not only in banks, but also in specialized exchange offices with quite ample working hours.
3. In restaurants and cafes you can leave a tip for good service; the sum making out 5 - 10% of the total would be appropriate. The service charge in upscale restaurants is often included in the total; it is rarely more than 10% of the total bill.
4. Tourists are advised to book tickets for sightseeing tours and cultural events in advance. You can order them at any tour desk or directly at the hotel; this way you would avoid long queues and could plan your vacation in advance.
5. To rent a car you have to have a passport and a driving license issued at least two years ago. The cost of car rent depends on the selected brand and starts from 30 USD daily. Those under 21 years old may be denied service. Copyright www.orangesmile.com
6. Tourists who come to Kharkov as a big company are recommended to use taxi. Note that there are two types of tariffs, day and night; the last is about half as much again the daily one.
7. Indigenous people are very welcoming and hospitable, so travelers from different countries would feel comfortable in Kharkov. It's worth to learn a few simple phrases in the Ukrainian to pay respect for locals; this act is sure to be appreciated.
The city was founded in the beginning of the 17th century. At that time here was built a powerful fortress aimed at protecting Russian land from the raids of the Tatars. Starting from the …
Open
8. There are excellent facilities for a family holiday in Kharkov; a number of local entertainment places offer reasonable discounts to visitors with children. It is profitable to have some tours as a company, because in this case you can save considerably.
Preparing your trip to Kharkov: advices & hints - things to do and to obey You can re-publish this content with mandatory attribution: direct and active hyperlink to
www.orangesmile.com
.
City tours, excursions and tickets in Kharkov and surroundings
Photos of Kharkov
Services search (pharmacy, police, parking, banks) on Kharkov map
Tips for the cities around Kharkov
Travelling to Kharkov - advices and tips. What should be provisioned in advance, the rules you might want to follow, and the things you better avoid doing in Kharkov. We help you to make your trip smooth and easy, with no unexpected surprises.