Colors of Carinthia - traditions, festivals, mentality and lifestyle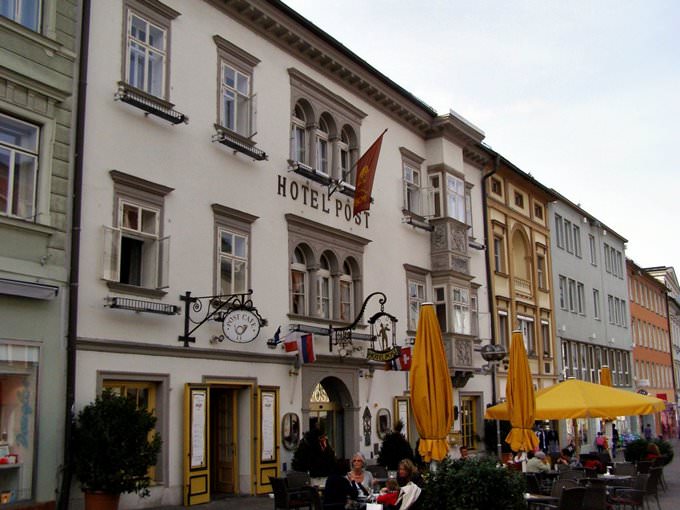 Carinthia attracts tourists not only with its charming nature and rich culinary traditions, but also with an abundance of interesting holidays. No matter what time of year it would be, you would have a great chance to witness some fabulous events during a trip. Fans of event tourism would like Perchtenlauf Festival held annually in January. The highlight of the festival is the procession with all the participants dressed up in scary-looking costumes and masks; after the march live entertainment and music events begin.
Each city of Carinthia has its own unique historical monuments giving travelers a lot of impressions. Klagenfurt is the capital of the region; it has lots of historical objects, as well as …
Open
A very interesting holiday is held in February in the picturesque town of Bad Kleinkirchheim; it remains a permanent venue for the International Festival of balloons. Fans of unusual sports would be interested in event taking place at Weissen See; it is the world's biggest snow golf tournament.
The most interesting event of spring is Wine Festival bringing together winemakers from all over the world. During this large-scale holiday, guests have an opportunity to taste the rarest varieties of drinks and visit interesting themed events. It should be noted that the annual wine festival coincides with a string of holidays devoted to painting and art, so tourists could combine a visit to a wine tasting with interesting exhibitions and museums. Copyright www.orangesmile.com
1. Going for a trip, you should definitely learn a few phrases in Austrian and take a phrasebook with you. Almost all the locals speak foreign languages, but prefer to communicate in their …
Open
In mid-April, one of the most soulful and romantic national holidays is held; we are speaking about lilies of the valley festival, which symbolizes the long-awaited arrival of spring. A huge amount of music lovers come to Salzburg in May, as a great music festival is held there. Those who wish to get acquainted with musical traditions of indigenous people are recommended to visit the festival held in August at Wolfgang See. The best folk groups of the region are involved in this celebration. Two major music festivals are held in October, one of which is devoted to the works of Bach, and the other is attracting fans of jazz music. The series of festivals is crowned by Christmas holidays; the most magnificent fairs and noisy leisure activities can be observed in Salzburg.
This guide to traditions and festivals in Carinthia is protected by the copyright law. You can re-publish this content with mandatory attribution: direct and active hyperlink to
www.orangesmile.com
.
Unique landmarks in Carinthia and around
Minimundus
From the series
"Famous miniature museums of architectural objects and cities"
Check on the map:
Distance from Carinthia center - 12 km.
In Austria, the most interesting park of miniatures is to be found in the city of Klagenfurt. It covers an area of 26000 square meters and presents to the attention of visitors 150 mini-copies of outstanding world sights at a scale of 1:25. About half of park models are dedicated directly to Austria, except for the copies of architectural structures. There are incredibly beautiful canals and rivers, along which ships sail, as well as a railway with trains in the park. …
Read further
Car rental on OrangeSmile.com
Colors of Carinthia in photos
Search for popular touristic sites on Carinthia map
Traditions and festivals in cities around Carinthia
Cityguide on traditions, mentality and lifestyle of people in Carinthia. Learn the best periods to visit Carinthia to discover its soul - authentic festivals, events and celebrations. We will also reveal the interesting habits, attitude towards the world and to tourists in Carinthia.