City break in Carinthia. Active leisure ideas for Carinthia - attractions, recreation and nightlife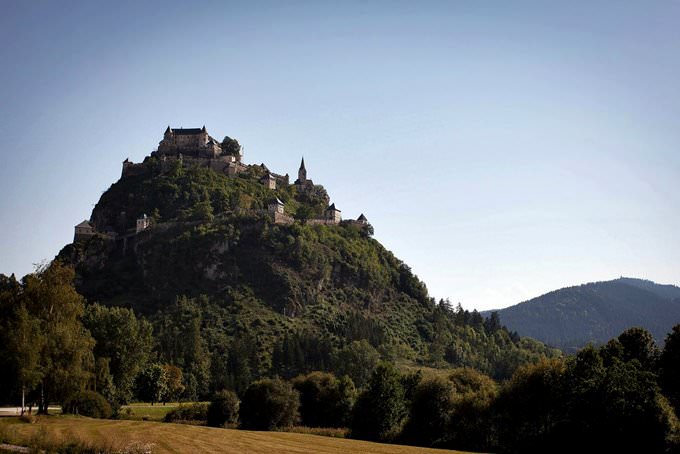 Carinthia is perfect for family holidays, as the region is famous for its splendid nature, favorable climatic conditions and a huge selection of interesting places to stay. The region is rich in stalactite caves and mines that attract curious tourists like a magnet. One of the most beautiful caves is located in Grifften; fans of natural attractions will be interested in visiting the cave located in Eisenkappel.
Each city of Carinthia has its own unique historical monuments giving travelers a lot of impressions. Klagenfurt is the capital of the region; it has lots of historical objects, as well as …
Open
The most important entertainment centers include Huttenberg with its old underground mines that are open to visitors and introduce the work of miners to foreign guests. The quite symbolic and extremely interesting facility is situated in Gurk; it is the Park of Gnomes. It will be interesting for both younger travelers and their parents; the park has a really cozy and mysterious atmosphere.
The highest concentration of entertainment options can be found at the capital of the region, the city of Klagenfurt. There is a great observatory in it and the picturesque park with numerous places to stay and a very interesting terrarium with a rich collection of reptiles. Most inquisitive tourists should definitely look into the local planetarium, as there are very informative events at the daytime. Copyright www.orangesmile.com
1. Going for a trip, you should definitely learn a few phrases in Austrian and take a phrasebook with you. Almost all the locals speak foreign languages, but prefer to communicate in their …
Open
Travelers who visit Rozegg should definitely appreciate the beauty and solemnity of the local safari park. You can walk through its territory on foot or by car. The amazing park affects with diversity of landscapes and a rich collection of inhabitants. Several interesting entertainment centers are situated in Treffen. There is the famous Mushroom Forest; a walk around it would impress even those who don't like to harvest mushrooms.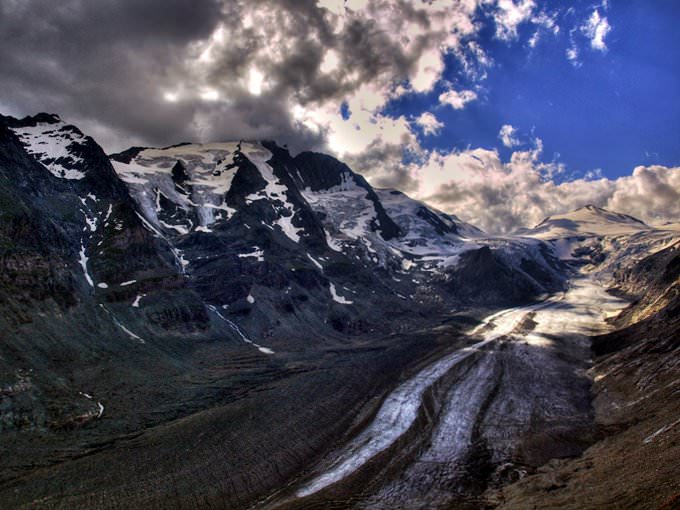 The region can boast excellent national parks and numerous lakes, which have become a real symbol of Carinthia. Nockberge and Hohe Tauern parklands are considered the most picturesque; hikers enjoy the Nockberge Mountains too. Warmbad Villach spa resort, which was founded at mineral springs, is also situated in Carinthia. There are all conditions for a relaxing stay in it, as you can find a great wellness center and thermal pools here; younger guests would enjoy bright playgrounds and water rides.
This guide on active recreation and leisure in Carinthia is protected by the copyright law. You can re-publish this content with mandatory attribution: direct and active hyperlink to
www.orangesmile.com
.
City tours, excursions and tickets in Carinthia and surroundings
Reference information
National and city parks around Carinthia
♥ Nature Park 'Dobersberg' , 27.5 km from the center.
On the map
Photo
♥ Landscape Park 'Spominski park Udin Boršt' , 48.7 km from the center.
On the map
Photo
♥ Landscape Park 'Logarska dolina' , 50.4 km from the center.
On the map
Photo
♥ National Park 'Triglavski narodni park' , 50.9 km from the center.
On the map
Photo
♥ Landscape Park 'Topla' , 52.2 km from the center.
On the map
Photo
Amusement parks near Carinthia
♥ Amusement park 'Kärntner Erlebnispark' Hermagor, 57.4 km from the center.
On the map
Photo
♥ Amusement park 'Wild und Erlebnispark' Mautern in Steiermark, 88.2 km from the center.
On the map
Photo
♥ Amusement park 'Adventure Park Postojna' Postojna, 104.7 km from the center.
On the map
Photo
♥ Amusement park 'Erlebnispark Strasswalchen' Strasswalchen, 156.1 km from the center.
On the map
Photo
Sites around Carinthia from our surveys on extreme Earth places
Bled Town
From the series
"Small Flamboyant Towns Painted with Van Gogh Colors"
Check on the map:
Distance from Carinthia center - 39.8 km.
The population of the town is slightly more than 5 200 people. The place has long been a popular tourist destination. It attracts tourists with its natural beauty and unique historical monuments, including an old castle and the St. Michael's Church. There are several fine hotels in Bled; some of them are located in elegant historic mansions. The chic Vila Bled hotel is among them. The facility is located in one of the most luxurious palaces. It carefully preserves the atmosphere of past years. …
Read further
Minimundus
From the series
"Famous Miniature Museums of Architectural Objects and Cities"
Check on the map:
Distance from Carinthia center - 12.9 km.
Here you can see a lot of unique layouts. Just at the entrance a huge mock globe meets visitors. Nearby, is an artificial pond, along which ships sail. If you look closely, you can see real live fish in the pond. Among other models, it is worth noting a copy of the Statue of Liberty, the Greek temple Parthenon, as well as a copy of the Church of the Holy Family, which is located in Barcelona. …
Read further
Car rental on OrangeSmile.com
Photogallery of picturesque Carinthia
Search for active leisure and attraction spots on Carinthia map
City break ideas for neighbours of Carinthia
Guide to your best city break in Carinthia - popular places for recreation and leisure. Things to do during the day in Carinthia - attractions, parks, beaches, aquaparks, racing tracks, biking trails or waterski. Recommendations (with addresses, phone numbers and links) where to spend your time in the evening (bars, discos, clubs, etc.). We share some good ideas and the question 'What to do in Carinthia?' disappears immediately.