Preparing your trip to Carinthia: advices & hints - things to do and to obey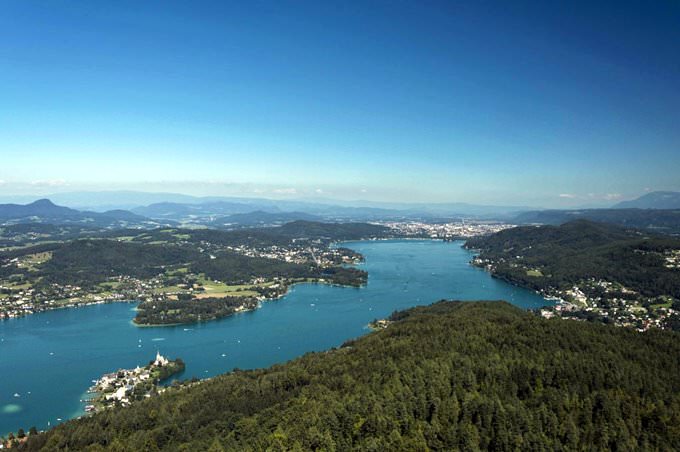 1. Going for a trip, you should definitely learn a few phrases in Austrian and take a phrasebook with you. Almost all the locals speak foreign languages, but prefer to communicate in their native one. In most cases it is useless to turn to them for help in English or French, as they would pretend that they don't understand.
2. Locals differ with law-abiding behavior shown up in almost all spheres of life. You shouldn't violate the rules of the road, throw litter the streets or appear drunken in public places. A large fine is collected for violation of public order.
3. Indigenous people are very sociable and hospitable; they are ready to discuss anything with foreign guests. The taboo topic is one concerning the Second World War, as natives are very ashamed of that Hitler was Austrian.
4. Indigenous people are very thrifty and it concerns primarily natural resources. Foreign visitors should be prepared for the fact that locals are saving literally everything here, including water and electricity. Guests of large hotel complexes mayn't notice that thing, whereas in private hotels electricity is often turned off at night.
5. Locals prefer to have a rest just after sunset, so it won't be easy to find a store or a restaurant working late in the evening. Grocery stores may be closed in the middle of the day; morning is the best time to visit local markets. Copyright www.orangesmile.com
6. Business travelers have to remember that indigenous people are very punctual. In any case don't be late for a meeting; apologies will be accepted with difficulty, and the reputation of the inattentive partner would be hurt badly.
7. Local residents consider appearance to be very important; regardless of the situation they are always very neat and tidy. Even if you plan to go hiking to one of the nature reserves, you still need to take care of a decent appearance.
Carinthia is the southernmost province of Austria. These places attract mainly fans of ecotourism, as well as connoisseurs of art and history eager to explore priceless monuments of history …
Open
8. It's possible to travel across the region by public transport and by private car. It should be noted that the latter method will bring a lot of pleasant experiences, as roads of Carinthia feature the superb quality and differ with the developed system of information.
Preparing your trip to Carinthia: advices & hints - things to do and to obey You can re-publish this content with mandatory attribution: direct and active hyperlink to
www.orangesmile.com
.
What to visit being in Carinthia - unique sights
Bled Town
From the series
"Small Flamboyant Towns Painted with Van Gogh Colors"
Check on the map:
Distance from Carinthia center - 39.8 km.
The picturesque town of Bled is in Slovenia, close to the border with Austria and Italy. The main character of this ancient city is the castle, the first mention of which dates back to the beginning of the 11th century. The Bled Castle is located on a cliff top that is 130 meters high. This cliff overlooks the other prominent attraction of the region - Lake Bled. …
Read further
City tours, excursions and tickets in Carinthia and surroundings
Photos of Carinthia
Services search (pharmacy, police, parking, banks) on Carinthia map
Tips for the cities around Carinthia
Travelling to Carinthia - advices and tips. What should be provisioned in advance, the rules you might want to follow, and the things you better avoid doing in Carinthia. We help you to make your trip smooth and easy, with no unexpected surprises.