Shopping in Interlaken - authentic goods, best outlets, malls and boutiques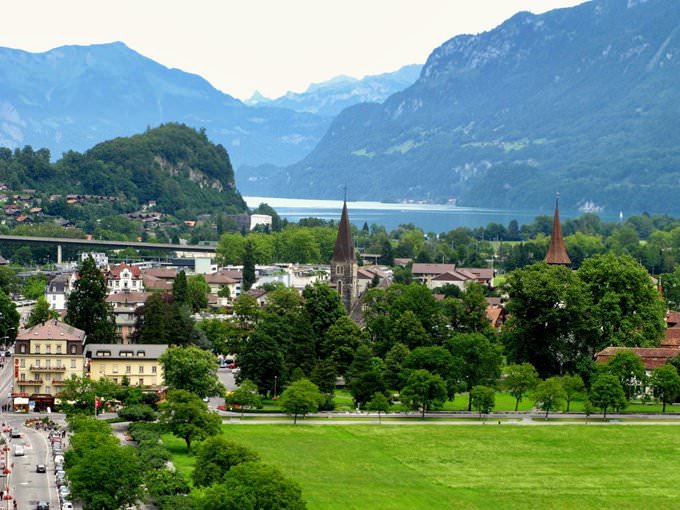 The most famous and prestigious shopping place in Interlaken is Metropol Gallery. Trading pavilions of the most prestigious companies are assembled in this elite center. It is a pleasure to shop for elite Swiss watches such famous brands as Swatch and Victorinox, to choose beautiful new clothes and jewelry. The price level in this gallery is quite high, so it is mostly visited by wealthy tourists and lovers of dressing in elite stores. Ladies should be prepared for the fact that even a miniature handbag in one of the local pavilions will cost them no less than 200 euros.
This beautiful city features eating places to suit all tastes and budgets. Tourists will find attractive restaurants and cafes in almost every area of the city. Tourists who prefer healthy …
Open
Not far from the gallery is located Chalet store, which is known to all lovers of chocolate in the city. Chocolate is sold in a variety of forms and types. Visitors can choose beautiful gift sets of chocolates, original figured chocolate, and classic tiles, which are sold in bulk. Absolutely all chocolate products are handmade. In this store, you can order the production of individual sweet gifts.
Buhler is a very popular store with tourists. It offers things indispensable on the journey and a lot of popular souvenirs. The huge store is divided into two parts. One half is given for souvenirs and another is for various irreplaceable trifles. They sell beautiful magnets and Swiss knives, bags and inexpensive watches, as well as T-shirts and other accessories with the symbols of the city. They also have toys. You can choose unique models of the railway, erecto sets and remote control cars, as well as other toys, loved by many adults, as well. Copyright www.orangesmile.com
Interlaken is a city that easily fits the title of a "gem of the Swiss Alps". Indeed, this city has a truly mesmerizing beauty. That is the reason why so many famous people have always …
Open
Otto's is among the popular shopping centers of Interlaken. It includes trading pavilions of the most popular European brands. You'll find both elite shops and shops with affordable prices. Every week, discounts for certain groups of goods are announced in the center, so high-quality clothing of European manufacture and accessories can be bought at weak prices.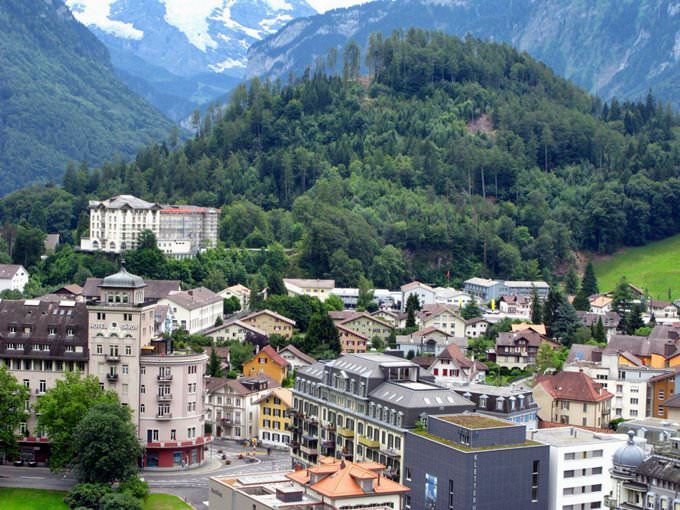 Lovers of unusual things and souvenirs prefer Mad Cow store. Nice handmade things and antiquities are found there. Interesting toys, hand-made garlands and other decorations for the house, old candlesticks and decorated vintage bags will definitely interest lovers of exclusive designer things. Some of the antiquities are decorated and remodeled, others are sold unchanged.
Interlaken is simply made for relaxation. This wonderful city attracts tourists all year round. The best way to get acquainted with its sights is to make a walk along its streets. You can …
Open
Not far from the railway station is located EdelWeiss Gifts Shop, one of the best-known in the city. You can visit it with the whole family. Men will enjoy a huge number of Swiss knives, watches, flasks and other stylish men's accessories. Ladies can choose chic tablecloths and locally produced chocolate. A large section of the store is given for children's toys. The range of prices for goods is very wide.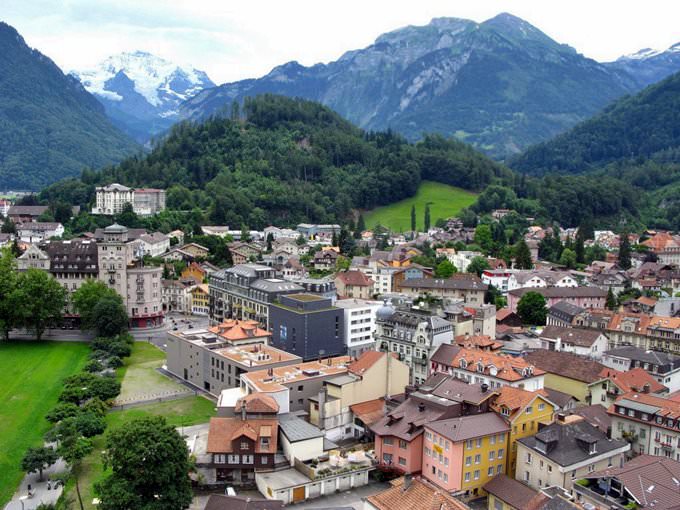 Unique items made by local artisans are offered by Swiss Mountain Market Unique Regional Souvenirs store. At the entrance, a cute bright green sculpture of a cow is installed. It has long been a notable city attraction. Here you can purchase fabulous and unusual souvenirs similar to which you won't find anywhere else. Lovers of elite alcohol prefer this place, as well. The store has a whole showcase of alcohol.
Even recently Interlaken was considered an exclusively summer resort. The main entertainment it offered were walks in beautiful natural places. Today travelers visit the city all year round. …
Open
If these souvenirs seem not enough, you can come by Albert Schild AG - Swisssouvenir, which is largely focused on tourists with children. By design, this store resembles a colorful game room. Almost all the presented souvenirs and toys are handmade and from natural wood. They sell cute bells for cows, which are usually bought by local farmers. They can become a wonderful memorable souvenir.
This guide to shopping in Interlaken is protected by the copyright law. You can re-publish this content with mandatory attribution: direct and active hyperlink to
www.orangesmile.com
.
City tours, excursions and tickets in Interlaken and surroundings
Reference information
Designer outlets in Interlaken and nearby
♥ Outlet 'Villeneuve-Outlet' ch. de la Confrérie, Villeneuve, 1844, Switzerland, 77.6 km from Interlaken.
On the map
♥ Outlet 'OUTLET AUBONNE' Pré Neuf, Aubonne, 1170, Switzerland, 113.7 km from Interlaken.
On the map
♥ Outlet 'FoxTown Mendrisio' Via A. Maspoli 18 Mendrisio 6850 Switzerland, 125 km from Interlaken.
On the map
♥ Outlet 'Vicolungo The Style Outlets' Piazza S. Caterina, Vicolungo Novara, 28060, Italy, 143.1 km from Interlaken.
On the map
♥ Outlet 'SERRAVALLE DESIGNER OUTLET' Via della Moda 1, Serravalle Scrivia (AL), 15069, Italy, 229.6 km from Interlaken.
On the map
♥ Outlet 'Metzingen Outlet City' Reutlinger Strasse 53, Metzingen, 72555, Germany, 232.3 km from Interlaken.
On the map
Car rental on OrangeSmile.com
Photogallery of Interlaken best places
Search for shopping areas, streets, boutiques and supermarkeets on Interlaken map
Shopping advices for the whole region around Interlaken
Shopping advices for Interlaken. The best spots for buying designer clothes and local delicacies from Switzerland - shops, galleries, boutiques and outlets. We provide you with the shopping streets map, so you can plan your efficient shopping routes, while hunting for authentic souvenirs, goods, drinks, shoes and clothes in Interlaken.