Shopping in Innsbruck - authentic goods, best outlets, malls and boutiques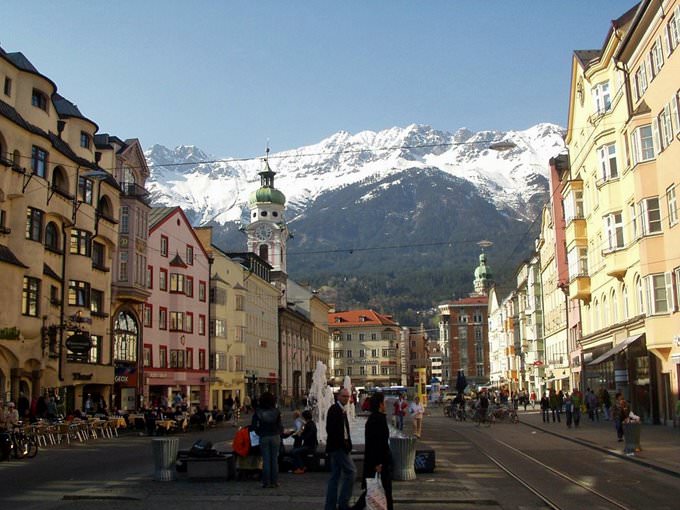 In Innsbruck there are enough places for fascinating shopping, many interesting shops are concentrated on the pedestrian street of Duke Friedrich. This is an incredibly beautiful historic street, which has preserved many priceless historical monuments, in many old houses today there are popular shops. Many tourists go here in search of interesting souvenirs, there are original handicraft shops and themed shops. Even on this street there are several interesting gastronomic shops, where you can buy popular national treats.
1. The city and its surroundings are best to travel by public transport. Catching a taxi on the street of the city is extremely problematic, so, if you need one, it's better to call …
Open
The main shopping street of the city is the Maria Theresa Street, it is also a pedestrian street. Here it is worthwhile to go in search of stylish high-quality clothes and shoes, and on this street there are several prestigious shops of perfumery and jewelry salons. This street is perfectly equipped for walking, it has many convenient shops. In addition to shops, there are also popular restaurants, and in house number 12 there is a well-known outside the city cafe Tomaselli. Here, for many years now they have been making branded ice cream, which is considered to be the best in the city.
Many shops in the city are historical, among them the prestigious Frey Wille. The opening of this store took place in 1951, for more than 60 years it has been selling gorgeous jewelry and accessories. Recently, in this store, buyers have become available luxury bags, belts and other accessories that will appeal to connoisseurs of stylish things. Despite the fact that the prices in this store are quite high, he has a lot of regular customers, including in celebrity circles. Copyright www.orangesmile.com
The iconic ski resort amazes its visitors not only with a wide choice of sports entertainment. No matter when you visit Innsbruck, you will be able to find interesting pastime – visits to …
Open
Among the shopping centers one of the most popular is Arkadenhof. It occupies a very beautiful historical building in the Baroque style, today in this shopping complex are located the popular clothing and footwear shops, and also here is the famous jeweler Dorotheum Juwelier. On the first floor of the arcade there are several souvenir shops and antique shops, here you can buy traditional inexpensive souvenirs, and exclusive antiques. This shopping complex will be interesting to visit and tourists with children, it has several specialized children's shops.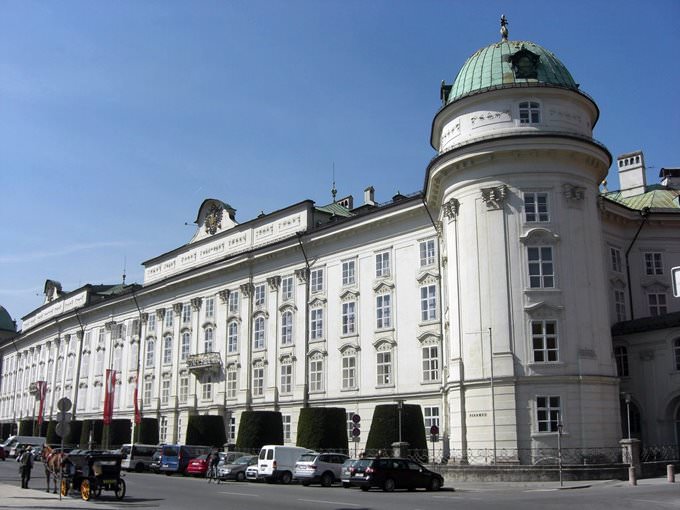 One of the most modern shopping centers in Innsbruck is the Kaufhaus Tyrol, its opening took place in 2010. The area of ​​this luxury shopping complex is 33 000 square meters. Meters, it presents more than 50 brand clothing and footwear stores. Here you will enjoy shopping for those who love the brands H & M, Name It, s.Oliver, Triumph, Star Raw, Bench, Crocs Monsoon, Levi's and Jack Jones. The range of prices in this shopping complex is quite wide, so it is liked to visit and thrifty buyers, and those who are accustomed to spend huge sums on designer novelties.
It is safe to say that aDLERS Hotel is one of the most creative and unusual hotels in Innsbruck. The hotel is open in one of the highest and most stylish buildings in the city. The opening …
Open
In the city there are also quite unusual specialized stores, among which Culinarium in der Altstadt. The opening of this store took place more than 30 years ago, it sells unique delicacies and elite alcoholic drinks from around the world. The buyers will be offered real Austrian schnapps, rare collectible wines, fine sweets, as well as natural vegetable oils and balsamic vinegar. This shop is eager to visit gourmets from around the world. In Innsbruck, shopping lovers will be able to combine shopping with exciting excursions and other entertainments.
This guide to shopping in Innsbruck is protected by the copyright law. You can re-publish this content with mandatory attribution: direct and active hyperlink to
www.orangesmile.com
.
City tours, excursions and tickets in Innsbruck and surroundings
Reference information
Designer outlets in Innsbruck and nearby
♥ Outlet 'Designer Outlet Brennero' St.-Valentin-Strasse, Brenner, 39041, Italy, 35.2 km from Innsbruck.
On the map
♥ Outlet 'DESIGNER OUTLET SALZBURG' Kasernenstrasse 1, Wals-Himmelreich, 5073, Austria, 132.9 km from Innsbruck.
On the map
♥ Outlet 'Ingolstadt Village' Otto-Hahn-Stra Ingolstadt 85055 Germany, 168.9 km from Innsbruck.
On the map
♥ Outlet 'NOVENTA DI PIAVE DESIGNER OUTLET' Via Marco Polo 1, Noventa di Piave (VE), 30020, Italy, 197.5 km from Innsbruck.
On the map
♥ Outlet 'Franciacorta Outlet Village' Piazza Cascina Moie 1/2, Rodengo Saiano, 25050, Italy, 212 km from Innsbruck.
On the map
Photogallery of Innsbruck best places
Search for shopping areas, streets, boutiques and supermarkeets on Innsbruck map
Shopping advices for the whole region around Innsbruck
Shopping advices for Innsbruck. The best spots for buying designer clothes and local delicacies from Austria - shops, galleries, boutiques and outlets. We provide you with the shopping streets map, so you can plan your efficient shopping routes, while hunting for authentic souvenirs, goods, drinks, shoes and clothes in Innsbruck.