Preparing your trip to Helsinki: advices & hints - things to do and to obey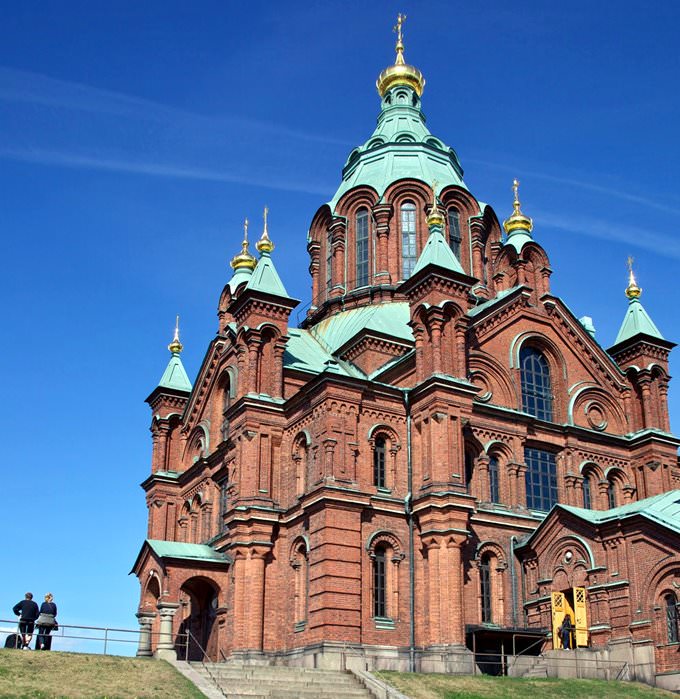 1.
Bargaining is not accepted in the majority of stores and shopping malls, but you can try to bring down the price a bit while walking in local markets.
2. It is not common to leave tips in hotels and restaurants of the city. As a rule, they are already included in the total bill. However, you can leave a reward of up to 1 EUR to doormen in restaurants and hotels.
3. The majority of hotels, regardless of their "star level", offers excellent service and well-equipped rooms. Tourists can easily choose not only hotels located in the city center, but also accommodations in more remote areas of Helsinki.
4. Travelers, who make vacation with their family, are provided with favorable discounts. This mainly concerns hotel accommodations, excursions and value-added services in hotels.
5.
Smoking is prohibited in public places, so when you make a booking, it's better to negotiate this question in advance. Copyright www.orangesmile.com
6. Local residents are very concerned about the environment. Therefore, any negligence can cause large fees.
7. Tourists are recommended to carry an identity card or a hotel card as it helps avoiding many troubles.
In Helsinki, there are a lot of interesting places for shopping.Stockmann is the city's most famous shopping complex. This is the largest department store in Scandinavia, which opening took …
Open
8.
Various home decorations remain the best souvenirs from Helsinki. Each mall provides a great selection of handmade carpets, as well as handicrafts made of wood and ceramics. You can also consider buying leather goods. Here this material is used for making items of different styles and trendy showy accessories.
9. Shopping fans are best to visit the city during Christmas holidays. At this time of a year all malls offer enormous seasonal sales.
10.
If you plan to make a trip to woods, make sure you wear tight clothes and have a treatment against insects. Then nothing will spoil your pleasant walk.
Preparing your trip to Helsinki: advices & hints - things to do and to obey You can re-publish this content with mandatory attribution: direct and active hyperlink to
www.orangesmile.com
.
What to visit being in Helsinki - unique sights
Helsingin Paarautatieasema
From the series
"Top 14 Most Astonishing Railway Stations in the World"
Check on the map:
Distance from Helsinki center - 0.6 km.
However, the station has some peculiar elements. The entrance is decorated with the sculptural composition "Lyhdynkantajat". This part of decoration belongs to Emil Wikström. The inner decoration of the station also has a special atmosphere. The central hall is decorated with the huge chandeliers. There were placed wonderful polished wood benches, where travelers can wait for their train. Note that the main decoration of the hall is the huge stained-glass window. More than that, there has placed one of the most famous national restaurants in Helsinki. It attracts people with the outstanding design, its walls are decorated with the handmade paintings. …
Read further
Uspenskin Cathedral
From the series
"The Most Astonishing Orthodox Churches"
Check on the map:
Distance from Helsinki center - 1.6 km.
It is important to say that the cathedral was practically built on unsolicited contributions. Uspenskin Cathedral has a unique design. There you can see several wonder-working icons, one of them is Theotokos of Kozeltshan. Unfortunately, the cathedral has lost some precious items. One of them was an icon of Saint Nicolas, in 2007 it was stolen. Until now it is quite impossible to find it. …
Read further
City tours, excursions and tickets in Helsinki and surroundings
Photos of Helsinki
Services search (pharmacy, police, parking, banks) on Helsinki map
Tips for the cities around Helsinki
Travelling to Helsinki - advices and tips. What should be provisioned in advance, the rules you might want to follow, and the things you better avoid doing in Helsinki. We help you to make your trip smooth and easy, with no unexpected surprises.