Culture of Florida. Places to visit - old town, temples, theaters, museums and palaces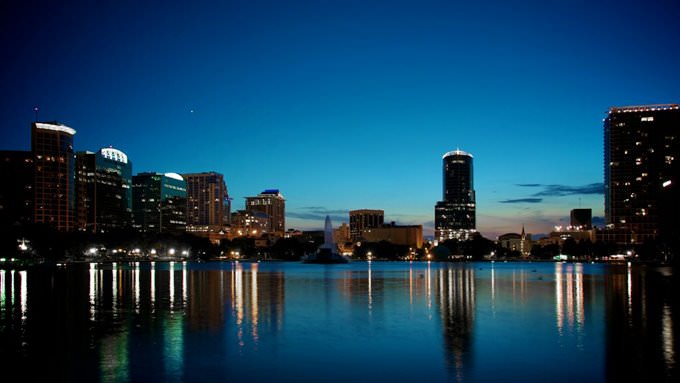 This sunny state has won the recognition of travelers not only because of its favorable weather and fabulously beautiful natural places, but also due to an abundance of attractions. The excursion program offered by Florida is very rich and interesting. Even those who have never been to the United States know the John F. Kennedy Space Center specializing in scientific researches for NASA. It is located in the immediate vicinity of Orlando, at Cape Canaveral. Currently, the space center is available for public access; its guests can watch an interesting movie in the cinema or have a stroll through an art gallery.
Florida remains one of the most interesting states in the country from a cultural point of view. Its holiday calendar features hundreds of fun activities, many of which may seem rather …
Open
Everglades National Park is a natural attraction of world importance; it was founded in 1947. Currently, there are thousands of species of animals, reptiles and birds on its territory; some of them are quite rare.
St. Petersburg is famous for its amazing cultural centers; the Salvador Dali Museum is situated there. Its collection is the largest outside Europe. Travelers who wish to get acquainted with the culture and creativity of early settlers have to visit Gainesville. There you can look into the Museum of Florida's natural resources demonstrating exhibits of handicrafts and works of art of Native American Indians. Copyright www.orangesmile.com
Many tourists associate Florida primarily with beach holidays. Indeed, the state is famous for its upscale resorts, but the rest doesn't limit to staying on the coast. A huge number of …
Open
In the northern part of the state there is very beautiful and interesting city of St. Augusta. On its territory there are numerous beautiful buildings with a long history; Pensacola is famous for an abundance of architectural and historical monuments. Old educational facilities represent the hallmark of the place; the age of some of them is more than a hundred years.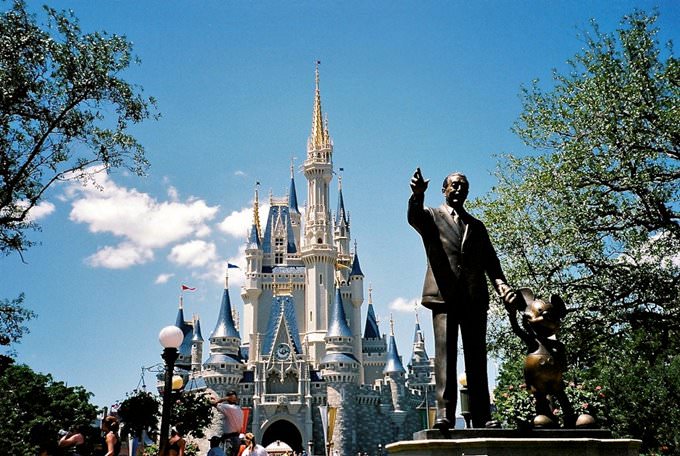 One of the most famous is the Rollins College founded in 1885; it is located in the picturesque town of Winter Park. Buildings of educational establishments are of great historical value; across the state there are more than 120 institutions of higher education. Fort Myers is home to the unique museum, which is worth a visit. Its exposition is devoted to the life and achievements of Thomas Edison, the great inventor and scientist.
In the section below, you can get one of our excursion, activities or city discovery tours over Florida and surroundings. Our website offers 10-30% lower ticket prices, when compared to the offline purchase on the spot.
City tours, excursions and tickets in Florida and surroundings
This guide to cultural sights Florida is protected by the copyright law. You can re-publish this content with mandatory attribution: direct and active hyperlink to
www.orangesmile.com
.
Unique spots in Florida and near
Wet'n'Wild Orlando
From the series
"The Greatest and Fanciest Water Parks"
Check on the map:
Distance from Florida center - 88.6 km.
Wet'n'Wild water park is one of the largest in the world. It's also worth noting that it operates all year round. When the weather is rainy, a special water heating system is activated, so the pools and rivers still remain suitable for comfortable entertaining. The water park has several shops where you can buy all the necessary beach accessories. To make a pause in outdoor activities, you can visit one of the local cafes. Wet'n'Wild in Orlando is a great place for a family holiday, where you can comfortably spend a whole day. …
Read further
Volusia County Beaches
From the series
"Dangerous and Treacherous Beaches That Can Be Lethal"
Check on the map:
Distance from Florida center - 171.2 km.
20012 was one of the most unhappy years of the coast. The first victim of the sharks was the 21-year-old surfer, who was bitten by the shark. The next was the 11-year-old boy, who has bathed in the shallow water and was attacked by the small shark of the unknown kind. In many ways, the beach was dangerous because of the small sharks, which were very close to the coast and were often killed by the local fishermen. …
Read further
Car rental on OrangeSmile.com
Photogallery of cultural heritage of Florida
Landmarks of culture on Florida map: art-galleries, monuments, palaces, etc
Excursions over cultural sights of neighbours of Florida
Culture guide to Florida. Which fascinating sights to visit once you are in Florida: temples, churches, museums, theaters and castles. Recommendations (with addresses, phone numbers and links) on the places 'must visit' in Florida. Plan your own city excursion by using this page info!