Preparing your trip to Florida: advices & hints - things to do and to obey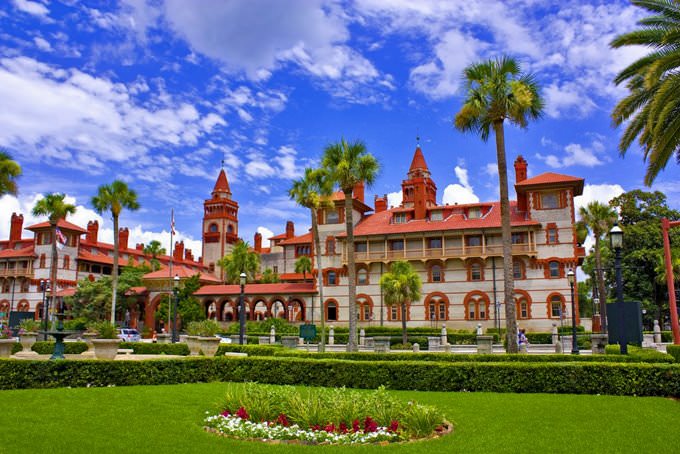 1. Shoppers should pay particular attention to the shopping center located at the Port Miami. There is a huge shopping complex where you can find virtually any item and buy it at the most attractive price.
2. Tourists who plan to travel a lot within a state or come to rest as a great company are recommended to rent a car. While planning trips, it's worth remembering that there are serious traffic jams on the main streets of major cities in the morning and in the evening.
3. The East Coast of the state is perfect for fans of beach sports, as local beaches are ideal for surfing; the West Coast, on the contrary, is very calm, and therefore will be a great place for a family holiday.
4. Florida has unique climatic conditions, so you can go for a trip literally at any time of year. Even in winter the temperature rarely drops below +18°C. In winter the state is visited by fans of tours and hiking.
5. It's recommended to buy tickets to entertainment events in advance; you can do that in tourist centers or at the tour desk. The fact is that on-site ticket offices have very long queues; the latter are especially large at the weekend. Copyright www.orangesmile.com
6. You could pay with your credit card almost everywhere; only a few small shops in remote areas and beach restaurants can be an exception. Going for a walk, it isn't necessary to take large sums of cash.
7. Those who want to appreciate the beauty of the state and see its most spectacular natural sites are recommended to have a ride along the Florida National Scenic Trail. The railway runs through the whole territory of the state; one of its most beautiful parts runs along Okeechobee Lake.
This sunny state has won the recognition of travelers not only because of its favorable weather and fabulously beautiful natural places, but also due to an abundance of attractions. The …
Open
8. Hiking at national reserves is possible only with a guide, as many of them are closed to public access. Outdoor rest is common in Florida, but it isn't accepted to stop for a picnic at the very first place; existing rules have to be specified in advance.
Preparing your trip to Florida: advices & hints - things to do and to obey You can re-publish this content with mandatory attribution: direct and active hyperlink to
www.orangesmile.com
.
What to visit being in Florida - unique sights
Wet'n'Wild Orlando
From the series
"The Greatest and Fanciest Water Parks"
Check on the map:
Distance from Florida center - 88.6 km.
One of the most popular attractions is Brainwashing water slide, which has a very complex structure and abundance of sharp descents. The length of the slide is 100 meters. In certain areas, a speed up to 60 kmph can be gained. However, the rides are aimed not only at fans of extreme sports. There are also less complicated slides, which are suitable even for younger children, as well as the colorful swings and swimming pools with artificial waves. …
Read further
Burt Reynolds and Friends Museum
From the series
"Famous Museums of World Celebrities"
Check on the map:
Distance from Florida center - 163.1 km.
It is also worth noting that the Burt Reynolds Museum is the largest museum of celebrities on the territory of the State of Florida. Guests can try various entertainment options. They can take acting lessons, and even participate in filming. This original museum has a lot of great features. It was first opened to the public in 1979. Today, the museum is located in a historic building that once was a bank. The old architecture has preserved there in full its glory. …
Read further
City tours, excursions and tickets in Florida and surroundings
Photos of Florida
Services search (pharmacy, police, parking, banks) on Florida map
Tips for the cities around Florida
Travelling to Florida - advices and tips. What should be provisioned in advance, the rules you might want to follow, and the things you better avoid doing in Florida. We help you to make your trip smooth and easy, with no unexpected surprises.