Colors of Florence - traditions, festivals, mentality and lifestyle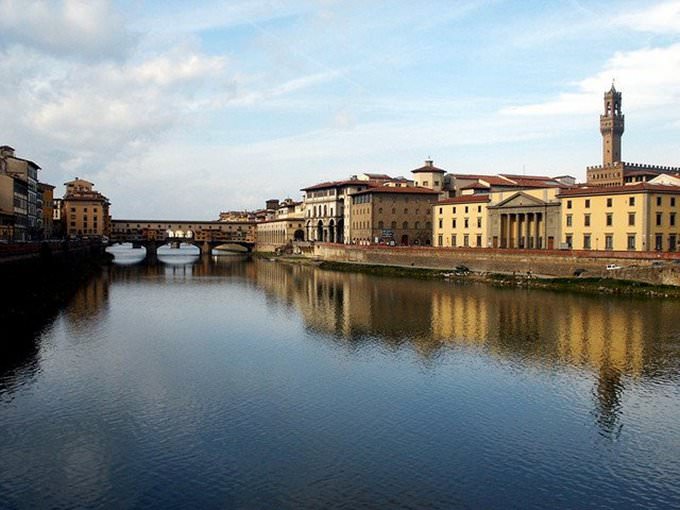 Perhaps, temperament is the main national feature of local people. They are also quite expansive and are very sociable. Local residents are very flattered when visitors are interested in sightseeing, show excitement towards the local culture and observe historical monuments enthusiastically. If a tourist is able to surprise the locals by his/her knowledge of the city's history and local culture, this person will earn endless respect.
Discovering the architecture of Florence from bird's eye view! Florence Cathedral, Basilica of Santa Croce, Palazzo Pitti, Certosa di Firenze, Villa di Castello, all those monuments are defining the image of Florence …
Open
Despite the fact that local restaurants and cafes provide visitors with a rich selection of alcoholic beverages, the locals are quite modest when it comes to drinking alcohol. Even famous grappa is mostly the prerogative of tourists. This drink is not very popular among the locals. Only wine remains an invariable attribute of every meal. Many varieties of wine here have a small percent of alcohol, so Florence residents can afford a glass of this drink even in the midst of the workday.
When it comes to describing work and business, they also have their own national characteristics. Informal communication is very common among the local people, so even a serious business meeting can be arranged in a restaurant or at home of one of the business partners. Businessmen believe that this form of communication makes it easier to establish contact and understanding with colleagues. Copyright www.orangesmile.com
Florence is the capital of the beautiful and very popular Italian province of Tuscany. This place is situated on the banks of the River Arno. This city has given birth to the Renaissance …
Open
National colorful carnival celebrations are another notable feature. They take place every year and do not remain without attention of curious tourists. Florentine Carnival is held in March and symbolizes the arrival of spring. Holidays, which were conducted in 15 - 16 centuries, are absolutely not similar to those carnivals that travelers can see these days. If earlier celebrations were accompanied by exceptionally costumed processions and folk festivals, nowadays they have a rich entertainment program. No need to say that these entertainments are mostly targeted at travellers. However, some elements of holidays remained unchanged - colorful costumes and masks, which tourists usually buy as souvenirs.
This guide to traditions and festivals in Florence is protected by the copyright law. You can re-publish this content with mandatory attribution: direct and active hyperlink to
www.orangesmile.com
.
City tours, excursions and tickets in Florence and surroundings
Unique landmarks in Florence and around
Grotta Giusti
From the series
"Most extraordinary thermaes, baths and saunas in the world"
Check on the map:
Distance from Florence center - 35 km.
Tourists who prefer recreation in picturesque areas can go to Tuscany. Here is a unique bath complex, which was opened in the natural cave of Giusti. Now it is a part of the infrastructure of the prestigious Grotta Giusti Resort Golf & Spa Tuscany. The depth of the cave in which the thermal complex has been built is about 200 meters, on its bottom there is a hot spring. …
Read further
Ponte Vecchio
From the series
"The most unusual and strange bridges on Earth"
Check on the map:
Distance from Florence center - 0 km.
In romantic Florence is the only residential bridge in the world Ponte Vecchi, which has long been regarded as a landmark for the world. Ponte Vecchi is the oldest bridge in the city, its construction was finished in 1345. After several centuries, the bridge has preserved its original shape and functional value. The main feature of the old bridge are the houses on both sides of the houses. In the middle of the bridge is the large open square from which the beautiful panorama opens onto the river Arno and the historical buildings. …
Read further
Car rental on OrangeSmile.com
Colors of Florence in photos
Search for popular touristic sites on Florence map
Traditions and festivals in cities around Florence
Cityguide on traditions, mentality and lifestyle of people in Florence. Learn the best periods to visit Florence to discover its soul - authentic festivals, events and celebrations. We will also reveal the interesting habits, attitude towards the world and to tourists in Florence.