Preparing your trip to Florence: advices & hints - things to do and to obey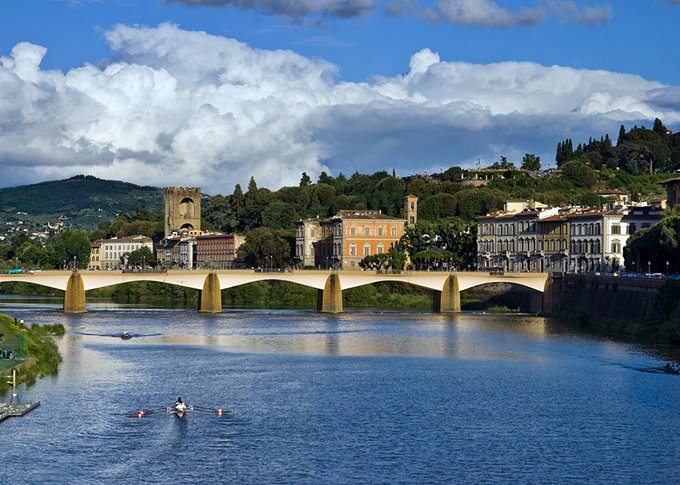 1.
The locals are distinguished by refined manners and attention to appearance. Tourists will also need to select a wardrobe carefully and wear clothes does not look sloppy.
2. For many travelers language barrier is a serious problem. There are not many people who speak English among the inhabitants of Florence. Each hotel has guides to help vacationers get in touch with local residents.
3. Don't forget to pick up clothes carefully before visiting religious sites. Other way you can be not allowed to enter churches and cathedrals. Women need to wear skirts that are below the knee level and must cover their heads with a handkerchief, and men to wear stringent pants.
4. It's normal to leave a tip in the restaurants and cafes. The usual amount of tips is around 10% of the bill.
5.
from 14.00 to 15.30 is siesta. The majority of shops and restaurants are closed during this period. It is also not recommended to make phone calls during this time. Copyright www.orangesmile.com
6. Tourists with children and young people should be careful when buying tickets to public transport. There is an interesting system of discounts in the city, so you can save considerably on travelling.
7. You can easily get to all main attractions of the city by bus. The public transport network is really well-developed here.
Of course, Duomo remains the most vivid architectural landmark of Florence. No monument of the past can match with the beauty of this great place. In addition to the magnificent cathedral, …
Open
8.
Late autumn is the best time to travel to Florence. At this time of the year the weather is fine all the time, and there are not so many tourists on the streets of the city like in summer or on the Christmas Eve.
9. You can pay with credit cards in large shops and hotels of the city, but on street markets you will need to pay with paper money. Small denominations are also recommended as it will be easier to pay to sellers.
10.
Those, who want to save money on food, are recommended to visit local cafes and bars. In addition to widest choice of drinks they offer excellent salads and snacks at reasonable prices.
Preparing your trip to Florence: advices & hints - things to do and to obey You can re-publish this content with mandatory attribution: direct and active hyperlink to
www.orangesmile.com
.
What to visit being in Florence - unique sights
Fortezza Medicea Restaurant
From the series
"The most exotic restaurants in the world"
Check on the map:
Distance from Florence center - 51.7 km.
It is forbidden to bring cell phones and bags to jail. At the entrance, all visitors are searched using a metal search device. The visitors have a chance to attract a real prison form, which will make the impressions even sharper. The restaurant still has an important distinctive feature - all its staff consists exclusively of prisoners who are punished in the old prison. The prisoners cook the food for the visitors and serve them personally, some of them playing different musical instruments. …
Read further
Ponte Vecchio
From the series
"The most unusual and strange bridges on Earth"
Check on the map:
Distance from Florence center - 0.3 km.
The houses are just one of the many remarkable peculiarities of the bridge Ponte Vecchi. It is located in the narrowest part of the river and has been used since the opening as the location of the commercial tents. More than 600 years ago the city's best butcheries were on the bridge. Today you can find jewelery and souvenir shops in their place. The length of the stone bridge is 30 meters. Since the foundation, it is allowed to build only the wooden houses on it. …
Read further
City tours, excursions and tickets in Florence and surroundings
Photos of Florence
Services search (pharmacy, police, parking, banks) on Florence map
Tips for the cities around Florence
Travelling to Florence - advices and tips. What should be provisioned in advance, the rules you might want to follow, and the things you better avoid doing in Florence. We help you to make your trip smooth and easy, with no unexpected surprises.