City break in Eindhoven. Active leisure ideas for Eindhoven - attractions, recreation and nightlife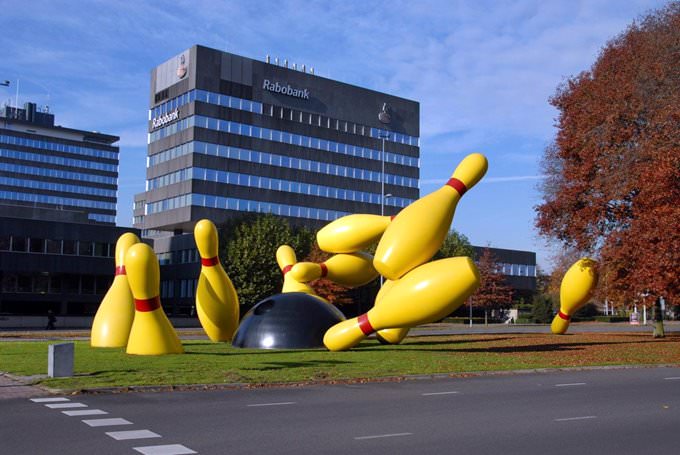 Eindhoven is famous for an abundance of beautiful parks; those who prefer to devote time to hiking and cycling would enjoy the city. Families with children have to visit the local Best Zoo; spacious and well maintained, it is home to exotic animals. Camels and cheetahs, panthers and bobcats, peacocks and ostriches are inhabitants of this beautiful zoo. There is also a large aviary with a rich collection of parrots.
Sports fans will surely associate Eindhoven with a famous football club PSV. Those, who are interested in the history of technology, will call this town as a hometown of DAF. The industrial …
Open
In addition to scenic walks, Eindhoven is ready to offer its guests a lot of interesting ways of spending leisure time. The city has great Holland Casino Eindhoven, which will please both fans of the classic roulette and those who prefer modern gaming machines. In addition, the city has a huge number of attractive bars and clubs where you can taste delicious local beer. The Rambler club is a nice place for a night stay; there is often live music and songs of different styles.
Fans of shopping would be impressed by Eindhoven, as a number of shops and shopping complexes is huge. The largest shopping center is the Heuvel Galerie; it occupies an entire district and has over a hundred shops of different specialization. There is a popular casino of the same name too. Slegte BV Boekhandel En Antiquariaat is popular among foreigners; it is ready to offer visitors a wide selection of books and antiques. Copyright www.orangesmile.com
Tourists could find the most unusual dining places, including attractive restaurants of local cuisine in Eindhoven. In the heart of the city there is the exotic Popocatepetl restaurant …
Open
Piazza shopping complex is situated in a beautiful modern building resembling a horseshoe; you can find there a lot of attractive clothing shops for every taste and budget. Adherents of the sports lifestyle are advised to look into Foot Locker selling athletic clothing and accessories. Despite the fact that the price level in the store is quite high, the quality of goods is in full compliance. Eindhoven is famous for its local beer; a visit to the monastery of St. Benedict would be interesting for beer fans. This is where the famous brewers were working. There is a small restaurant on the territory of the monastery where you can try a lot of interesting dishes cooked with beer.
This guide on active recreation and leisure in Eindhoven is protected by the copyright law. You can re-publish this content with mandatory attribution: direct and active hyperlink to
www.orangesmile.com
.
Recommended places for active recreation and leisure in Eindhoven
Carrousel
Where: Markt 35a, Eindhoven; Telephone: +31 (0)40 2453 890;
Het Groote Genoegen
Where: Ten Hagestraat 2, Eindhoven; Telephone: +31 (0)40 2370 101;
The Trafalgar Pub
Where: Dommelstraat 21, Eindhoven; Telephone: +31 (0)40 2448 820;
O'sheas Irish Pub
Where: Jan van Lieshoutstraat 9, Eindhoven; Telephone: +31 (0)40 2466 213;
De Gaper Proeflokaal
Where: Wilhelminaplein 5, Eindhoven; Telephone: +31 (0)40 2467 770;
Paddy's Place
Where: Kerkstraat 28, Eindhoven;
Club De Rechter
Where: Stratumseind 32, Eindhoven;
Club Massa
Where: Dommelstraat 7, Eindhoven;
De Effenaar
Where: Dommelstraat 2, Eindhoven; Telephone: +31 (0)40 2393 666;
Café Mundial
Where: Dommelstraat 13, Eindhoven; Telephone: +31 (0)40 2377 900;
Santiago De Cuba
Where: Stratumseind 65, Eindhoven; Telephone: +31 (0)40 2069 606;
Boston Pub
Where: Stratumseind 44, Eindhoven; Telephone: +31 (0)40 2371373;
Pallaz Club
Where: Stratumsedijk 14, Eindhoven; Telephone: +31 (0)6 2954 7943;
City tours, excursions and tickets in Eindhoven and surroundings
Sites around Eindhoven from our surveys on extreme Earth places
Queen's Day
From the series
"Most enchanting and vibrant festivals"
Check on the map:
Distance from Eindhoven center - 64 km.
Orange clothes is ''a must''. Many sew their own costumes. Such outfits are distinguished by originality and extravagance. The owners of domestic animals sew festive outfits for their pets. The hugest party across the whole country includes a variety of entertainments. Performances of street actors, live music and special festivities are combined with the market in the streets. …
Read further
Car rental on OrangeSmile.com
Photogallery of picturesque Eindhoven
Search for active leisure and attraction spots on Eindhoven map
City break ideas for neighbours of Eindhoven
Guide to your best city break in Eindhoven - popular places for recreation and leisure. Things to do during the day in Eindhoven - attractions, parks, beaches, aquaparks, racing tracks, biking trails or waterski. Recommendations (with addresses, phone numbers and links) where to spend your time in the evening (bars, discos, clubs, etc.). We share some good ideas and the question 'What to do in Eindhoven?' disappears immediately.