Preparing your trip to Dublin: advices & hints - things to do and to obey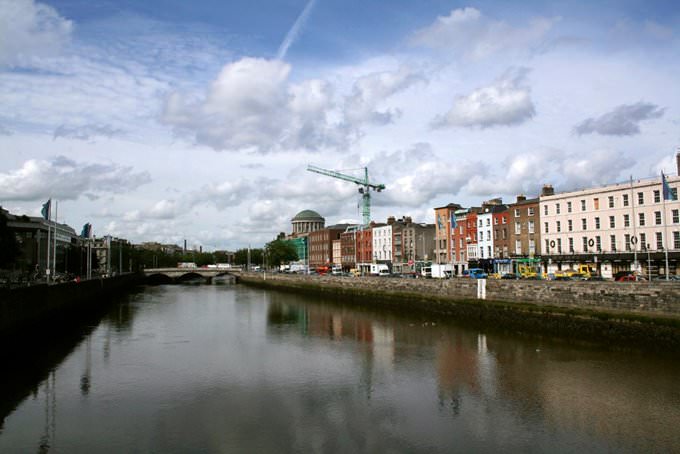 1.
Summer is considered the most favorable time for rest. During this time of year the temperature is about 20 degrees and it rains extremely rare, so nothing can prevent tourists from their excursion programs.
2. Trains remain the most optimal form of public transport. By their means tourists can easily get not only to any part of the city, but also to nearby neighborhoods. The city is distinguished by a well-developed bus system. However, taxi rates are quite high. Tourists who expect to use public transport a lot are recommended to purchase a special pass.
3. Fans of shopping should definitely not forget to visit Kildare Village Market. The name of the market can be literally translated as "Village of sales". This is the place where visitors can buy you can buy clothing by top brands with huge discounts, as well as other high quality goods on very affordable rates.
4. Many museums offer free entrance, so travelers do not have to deny themselves the pleasure to visit famous sights of Dublin in order to save money. National Gallery, the Botanical Garden, National Library, Scientist Gallery, Museum of Art and many other cultural facilities can be visited absolutely free of charge.
5.
Budget travelers are recommended to purchase a discount card called Dublin Pass, which can be got in all tourist offices. It entitles its owner the right to a reduced fare in public transport, as well as discounts for some exhibitions, in many shops and restaurants. The pass can be valid for a period from one to six days, and it costs from 29 to 89 euros. Copyright www.orangesmile.com
6. Smoking in public places is prohibited in the city. Violators of this rule will have to deal with large fines. Smokers should pay attention to different signs and marks. As a rule, special smoking areas can be found next to every public agency and trading center.
7. The best way to visit excursions is together with a tour group. In this case travellers can count on discounts. Pensioners and students are also eligible for discounted tickets to theater and museum, but for this purpose they will need to prepare all necessary documents and certificates that confirm their status in advance.
Carrolls Irish Gifts center in Dublin offers its customers plenty of tempting shops and a variety of goods. They sell inexpensive casual clothes and incredible souvenirs. Original keyrings …
Open
8.
When entering one of local pubs, tourists should definitely order a glass of beer. This is the local rule of etiquette. Tourists who do not like alcoholic drinks are recommended trying special light sorts of beer.
Preparing your trip to Dublin: advices & hints - things to do and to obey You can re-publish this content with mandatory attribution: direct and active hyperlink to
www.orangesmile.com
.
What to visit being in Dublin - unique sights
Guinness Storehouse
From the series
"Strange, weird and unusual museums amusing its visitors"
Check on the map:
Distance from Dublin center - 1.9 km.
In the spacious rooms of the first floor there is a kind of old beer brewery. Here are the old breweries. This hall will be appreciated by those who like to look at the exhibits closely during the excursion and touch them with their hands. You can switch the levers on the old systems and press the strange buttons. …
Read further
City tours, excursions and tickets in Dublin and surroundings
Ireland: travelling advices
7. Try not only the local dark Guinness beer but Irish whiskey in local pubs. It is matured for about 7 years, so it has a unique saturated aroma.
8. Ireland has a very low crime rate, which makes journeys comfortable and safe.
9. Leaving the country, tourists will be able to return VAT tax. Ireland has a tax free system. For this, you need to get a special filled form when making a purchase and give it to employees at the customs. The tax-free system applies only to citizens of countries outside the EU.
10. In Ireland, tourists are treated very kindly and with all the cordiality. You can fearlessly ask for directions or help. …
Open
Photos of Dublin
Services search (pharmacy, police, parking, banks) on Dublin map
Tips for the cities around Dublin
Travelling to Dublin - advices and tips. What should be provisioned in advance, the rules you might want to follow, and the things you better avoid doing in Dublin. We help you to make your trip smooth and easy, with no unexpected surprises.