Colors of Disneyland Paris - traditions, festivals, mentality and lifestyle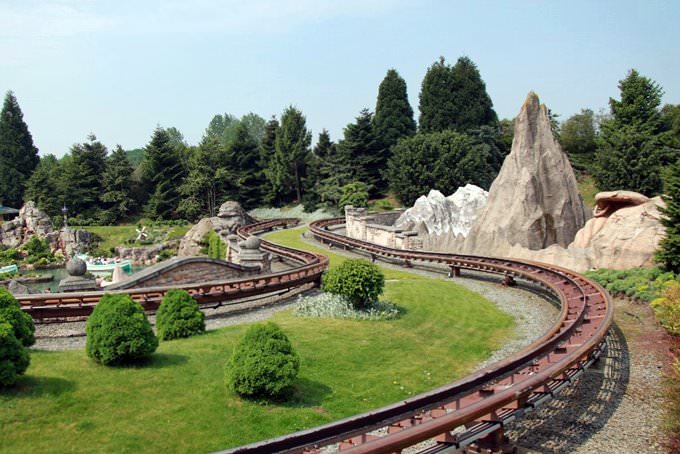 Paris Disneyland has long become an iconic landmark that is a true "paradise for children". Besides numerous attractions that are like a magnet for children of all ages (let's be honest, for adults as well), Disneyland regularly hosts interesting festivals. Many of these events are definitely worth visiting. It is important to mention that the theme park is particularly crowded in summer, especially on weekends. There is nothing strange in that – kids have summer holidays and parents want to pamper their offsprings. That is why visitors who don't like crowds are better to visit Disneyland on weekdays. Of course, that is true about regular days, not festivals. During all kinds of events, the theme park and its attractions will be certainly overcrowded.
1. The majority of the travelers visit the park in July and August. Given that it is usually quite hot in the town during these months, a stay in Disneyland can be quite tiresome. If your …
Open
Halloween is one of the most popular festivals in this paradise for children. The celebration lasts a whole month, from October to November. The theme park gets a festive decoration with pumpkins, and animators dressed in costumes of villains entertain kids. During Halloween celebrations, children can see the most famous Disney villains, such as Maleficent, Ursula, Jafar, the Evil Queen, and many others. Moreover, charming Stitch makes unexpected small surprises for little visitors of the park. On Halloween eve, October 31, the park becomes a truly scary and fun place. Ghosts entertain visitors and invite them to after parties, and favorite villains from animated films join forces to make a show. Fireworks, art installations, and numerous attractions that are scary and entertaining at the same time – perhaps, it is hard to find a better and more exciting holiday for children.
Saint Patrick's Day, which is held on the second Sunday of March, is one more colorful event in the famed theme park. This is the time when Disneyland becomes green. All animation film characters dress into Irish costumes and the whole park turns into a little piece of Ireland. Traditional Irish music never stops playing, and popular Disney heroes dance jig, reel, tap, and hornpipe. All major events and celebrations take place on Saturday, not on Sunday just like in the rest of the world. The festival ends with colorful fireworks that are, of course, mostly green. Copyright www.orangesmile.com
This is a wonderful town and a park located not far away from Paris. It has been founded not long ago and so today its magic castles, attractions and fairytale characters will definitely not …
Open
The end of March is the time for one more amazing event, Mickey and the Magician. The theme park organizes a colorful illusionist show with such favorite children's heroes as Elsa, Genie, Rafiki, and everyone else who possesses magic powers. On the day of the festival, magicians reveal their true magic and entertain kids with dancing, music, and incredible shows. The popular festival lasts until the beginning of September and is usually held in Animagique Theater.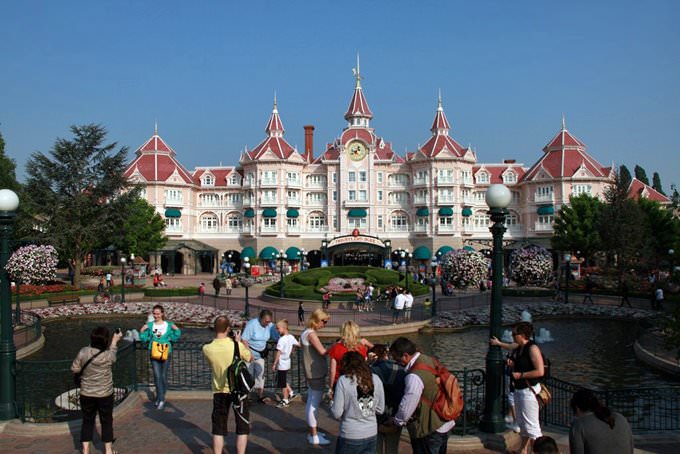 Summer in Disneyland is the time when all the famous characters of the Marvel universe entertain children. Spiderman, Wolverine, Daredevil, Hulk, and other popular superheroes participate in numerous colorful and mesmerizing shows, and children never stop wondering how one can perform such thrilling stunts. Besides that, children are welcome to participate in interactive shows, during which they can save their favorite fictional characters. That will make kids feel like they are true superheroes themselves. It is a true entertainment even for people who are not into comics. The festival is called Marvel Summer of Super Heroes.
Paris Disneyland is famous not only for its unforgettable and inimitable attractions and colorful shows but also gorgeous restaurants. Many dining establishments have a separated menu for …
Open
That said, not only kids can have fun in the theme park. At the beginning of July, Electroland invites everyone to listen to quality electronic music in Walt Disney Studios. The program of the festival includes fantastic night shows with colorful visual effects and art installations. The event takes place in one of the most iconic amusements of the park - The Twilight Zone Tower of Terror. There are always popular DJs among headliners of the event. As a rule, roughly 10,000 people visit this event every year.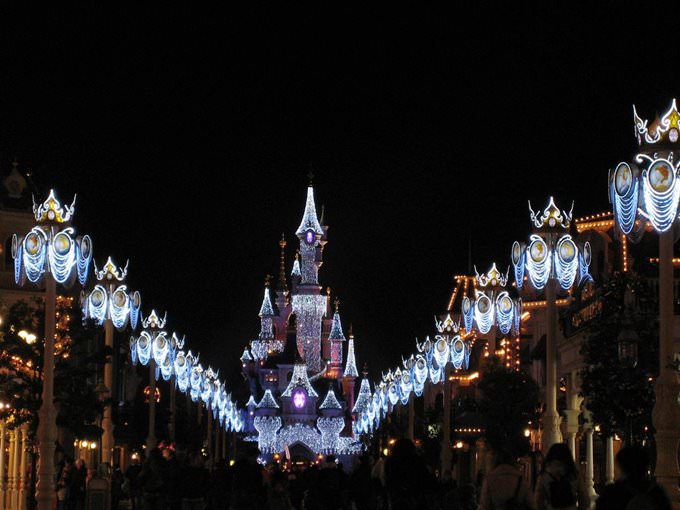 Perhaps, visiting Disneyland Park in winter is a dream of every child who has at least once watched a Disney animation. The Christmas festival is quite long in the park; it starts at the end of November and lasts until January. This is the time when the whole park turns into a Christmas village with its fabulous decorations and unforgettable charm. New Year eve is a true culmination of the theme park's festival life. This is the time for interactive shows, art installations, interesting contests with numerous prizes, and parades of legendary animation characters. Having taken comfortable seats, guests of the park can see fantastic fireworks that color the sky above the Sleeping Beauty Castle.
This guide to traditions and festivals in Disneyland Paris is protected by the copyright law. You can re-publish this content with mandatory attribution: direct and active hyperlink to
www.orangesmile.com
.
City tours, excursions and tickets in Disneyland Paris and surroundings
Reference information
Cathedrals and basilicas near Disneyland Paris
♥ Basilique-Cathédrale Saint-Étienne, Meaux, 12.3 km from the center.
On the map
Photo
♥ Cathédrale Notre-Dame, Créteil, 26.4 km from the center.
On the map
Photo
♥ Basilique Notre-Dame du Perpétuel Secours, Paris, 29 km from the center.
On the map
Photo
♥ Église Saint-Louis et Saint-Nicolas, Choisy-le-Roi, 29.9 km from the center.
On the map
Photo
♥ Cathédrale Sainte-Croix-de-Paris, Paris, 31 km from the center.
On the map
Photo
♥ Basilique-Cathédrale Notre-Dame de Paris, Paris, 31.8 km from the center.
On the map
Photo
♥ Cathédrale Royale Saint-Denis, Saint-Denis, 31.9 km from the center.
On the map
Photo
Survived castles around Disneyland Paris
♥ Castle 'Château de Nantouillet' Seine-et-Marne, 15.9 km from the center.
On the map
Photo
♥ Castle 'Château de Brie-Comte-Robert' Seine-et-Marne, 23.4 km from the center.
On the map
Photo
♥ Castle 'Château de Vincennes' Val-de-Marne, 25.7 km from the center.
On the map
Photo
♥ Castle 'Château de la Grange-Bléneau' Seine-et-Marne, 26.1 km from the center.
On the map
Photo
♥ Castle 'Château de The Bastille' Paris, 30.4 km from the center.
On the map
Photo
♥ Castle 'Château de The Temple' Paris, 30.9 km from the center.
On the map
Photo
♥ Castle 'Château de la Reine Blanche' Seine-et-Marne, 31.9 km from the center.
On the map
Photo
Car rental on OrangeSmile.com
Colors of Disneyland Paris in photos
Search for popular touristic sites on Disneyland Paris map
Traditions and festivals in cities around Disneyland Paris
Cityguide on traditions, mentality and lifestyle of people in Disneyland Paris. Learn the best periods to visit Disneyland Paris to discover its soul - authentic festivals, events and celebrations. We will also reveal the interesting habits, attitude towards the world and to tourists in Disneyland Paris.