Preparing your trip to Delft: advices & hints - things to do and to obey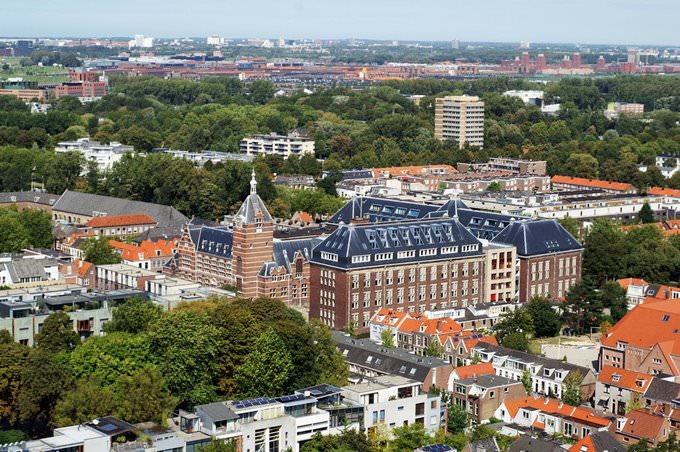 1.
Tourists, who plan to make phone calls to other states, should use local telephones. They can be found near underground stations, close to major shopping malls and traffic stops. This method of communication will be the best and the cheapest one.
2. Voltage is 220 V here, so prior to trip we advise you to check the compatibility of electric shavers, hair dryers and other appliances that you plan to take with you.
3. Tips are usually included in the final bill of local restaurants and cafes, but you can please obliging waiters and hotel workers by adding 5 - 10% more to the total sum.
4. Many stores and shopping malls are closed on Sundays and Mondays. However, they work till late in the evening on Thursdays and Fridays.
5.
Stores and restaurants accept all common types of bank cards. Copyright www.orangesmile.com
6. Approximately once a month bulky and large items are allowed to be thrown in the city. On the evening prior to that day locals start bringing unwanted furniture, appliances and other unnecessary items to the streets. Many townspeople make a search trying to find the things they need. It is worth noting that attending such event is not considered shameful. Antiques collectors will surely find it very interesting as there are many old items among the things left by locals.
7.
There are many centers of bike rental in the city. This two-wheeled transport is very popular here. There are special parking slots near all major shopping centers and government agencies. Bicycle paths run along all major routes, making travelling here even more enjoyable and simple.
Preparing your trip to Delft: advices & hints - things to do and to obey You can re-publish this content with mandatory attribution: direct and active hyperlink to
www.orangesmile.com
.
What to visit being in Delft - unique sights
Keukenhof Flower Park
From the series
"Top 16 most unusual and original parks and gardens"
Check on the map:
Distance from Delft center - 32.4 km.
Currently, the park area occupies ​​32 hectares. Each year, about 7 million flowers are planted on its territory. In addition, the park features more than 90 species of trees, as well as artificial lakes, ponds, canals, and streams. Keukenhof is made for walking, so the length of all its footpaths is around 15 km. Romantic natures will be able to travel around the lakes and canals by boat. Fans of art will love the park too, as it has a rich collection of sculptures of different eras. The youngest guests are sure to enjoy an entertainment complex, as well as a farm with animals. …
Read further
Moses Bridge
From the series
"The most unusual and strange bridges on Earth"
Check on the map:
Distance from Delft center - 52.8 km.
With due regard for the specific peculiarity of the bridge, the building material was specially selected for this purpose. Accoya wood was preferred, the duration of use of the bridge in the water should be at least 50 years. The unusual bridge built in 2011 was awarded several prestigious architectural prizes and became very popular among tourists. The general area of ​​the bridge is relatively small and forms about 50 square meters. The bridge construction cost about 250,000 euros. …
Read further
Madurodam
From the series
"Famous miniature museums of architectural objects and cities"
Check on the map:
Distance from Delft center - 12 km.
Of particular interest are bushes and trees planted in the park, whose height is maintained by efforts of gardeners at a level of no more than 60 cm. The history of the park is incredibly interesting. The author of this project is a famous architect Side Yan Baum. The opening of the miniature park took place in 1952. Not everyone knows that it is a real monument to the victims of the war. …
Read further
City tours, excursions and tickets in Delft and surroundings
Photos of Delft
Services search (pharmacy, police, parking, banks) on Delft map
Tips for the cities around Delft
Travelling to Delft - advices and tips. What should be provisioned in advance, the rules you might want to follow, and the things you better avoid doing in Delft. We help you to make your trip smooth and easy, with no unexpected surprises.