Shopping in Cleveland - authentic goods, best outlets, malls and boutiques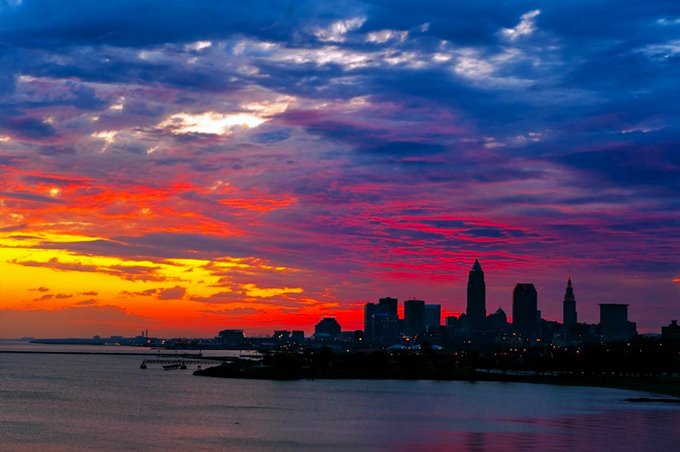 In Cleveland, you will find the wonderful West Side Market, which has long acquired the status of a historic landmark. The indoor market occupies a beautiful building dating back to the 19th century. Here, on the spacious stands, you can see many products that are not sold in regular stores and supermarkets. The market is famous for a huge selection of meat delicacies and seafood, as well as fresh fruits and vegetables. Sellers also offer fresh bread and popular sweets. Several fast food points operate directly on the market grounds.
Cleveland is ready to please tour lovers with an abundance of interesting sites to visit. The Rock and Roll Hall of Fame is dedicated to famous rock and roll stars. It is one of the largest …
Open
Another splendid historic building houses the Old Arcade, one of the most prestigious shopping centers in Cleveland. It's worth a visit if only to enjoy a luxurious atmosphere reigning inside - only the wealthiest travelers can afford to do shopping here. The Arcade has a number if luxury designer shops, boutiques of world-famous brands, as well as elite jewelry salons, cosmetics and perfumery shops.
Those having a sweet tooth must visit b.a. Sweetie Candy Company while on vacations. This store sells hundreds of candies, chocolates and other popular sweets, here you can buy brilliant delicious gifts for loved ones. The store features an incredible colorful design and a small on-site cafe where you'll be offered to try some signature desserts. Copyright www.orangesmile.com
Cleveland has a lot of places for entertainment and recreation, and the West Side Market is among the most visited tourist attractions. It occupies a beautiful 19th-century building that was …
Open
Tower City Center aimed at a wide range of customers stands out among all the diversity of Cleveland shopping centers. It is based in a beautiful building with large windows built in 1930. Originally, it housed offices, and now the lower level of the high-rise building is occupied by multiple shops. Shopping here will appeal to both avid fashionistas who can visit popular brand stores and gourmets who'll certainly be attracted to stores focusing on national delicacies. The shopping center provides several spacious halls, which are used for holding all kinds of exhibitions and fairs.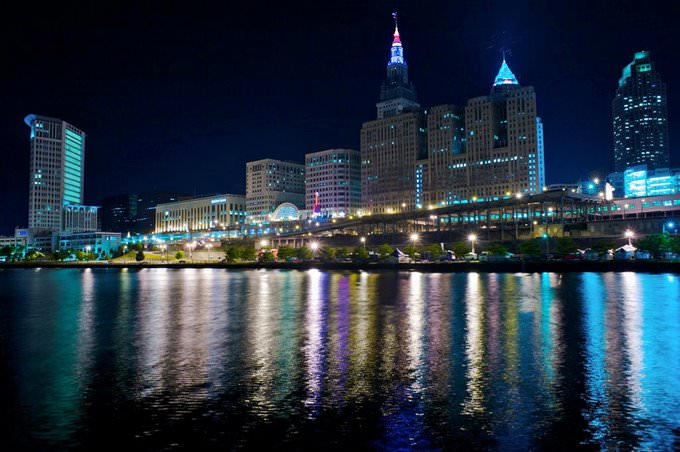 The Cleveland Flea is a very interesting flea market popular not only among foreign tourists. Walking through its stalls, one can discover a lot of unique antiques. This market is strongly recommended to collectors. Local artists and artisans present their creative masterpieces here. Several good restaurants located on the market won't let you get hungry.
OrangeSmile.com recommends best hotels in Cleveland
1. The best time to visit Cleveland is between the end of summer and the beginning of autumn. In the spring and autumn, there is always quite a lot of rainfall here, tornadoes and hail are …
Open
Despite its bright name, Campbells Popcorn Shop sells something more than just popcorn, although dozens of its types are presented here. Regular customers come here for their favorite chocolate cakes and candies, signature cupcakes, and other original sweets that are not sold in other local stores. Nevertheless, popcorn lovers will be interested in shopping here more than others, as it's hardly possible to find a larger selection of the favorite treat anywhere else in the city.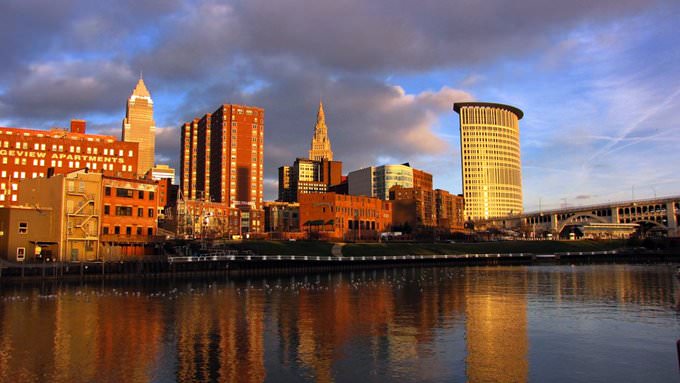 Want to bring something special from the trip? Well, be sure to check out the Pennello Gallery whose range of products boggles the mind. Here you can pick wonderful paintings of local artists, as well as unique glassware made in local workshops. Ladies appreciate this shop for its huge selection of exclusive handcrafted accessories, wonderful jewelry, and home goods. All the products presented in the store are made by hand.
Cleveland is one of the largest megalopolises of the United States. The city was founded by a famous politician Moses Cleveland in 1796. He is famous for his participation in war for …
Open
For unique designer jewelry, shoppers should go to Sandy Buffie Designs. This store specializes in wonderful jewelry with natural and artificial stones. Mother of pearl jewelry became the hallmark of the store. In Sandy Buffie Designs, one can buy elegant ethnic-style jewelry made of bronze and copper, which are sold at very attractive prices. This original store is a permanent venue for many interesting themed events and workshops. Taking part in them, you can make yourself exclusive jewelry with your own hands.
This guide to shopping in Cleveland is protected by the copyright law. You can re-publish this content with mandatory attribution: direct and active hyperlink to
www.orangesmile.com
.
City tours, excursions and tickets in Cleveland and surroundings
Photogallery of Cleveland best places
Search for shopping areas, streets, boutiques and supermarkeets on Cleveland map
Shopping advices for the whole region around Cleveland
Shopping advices for Cleveland. The best spots for buying designer clothes and local delicacies from USA - shops, galleries, boutiques and outlets. We provide you with the shopping streets map, so you can plan your efficient shopping routes, while hunting for authentic souvenirs, goods, drinks, shoes and clothes in Cleveland.