Culture of Chisinau. Places to visit - old town, temples, theaters, museums and palaces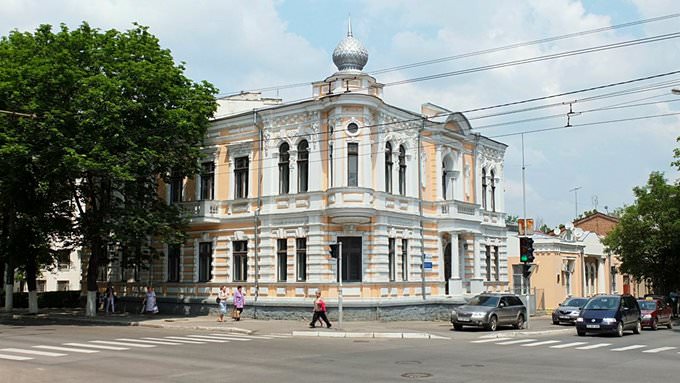 The most interesting place for visitors is historic district, as all major attractions and sightseeing objects are here. Chisinau's important symbol is the Organ Hall located next to the largest and most beautiful square of the city. Great National Assembly Square has been completely renovated recently, and today it is the site of all major public events and holidays. At the heart of the historic district Victory square is located, the main decoration of which is an exquisite arch. This beautiful monument was opened in 1840; it is dedicated to the great commander Mikhail Kutuzov.
Cultural traditions of local people are very exciting and interesting; one of the main distinguishing features of the character is hospitality. Each house will certainly welcome guests with …
Open
Close to the Victory Square is a cozy park, which is a great place for hiking. It also hosts an important religious landmark, the cathedral. Its construction was completed in the mid-19th century. Today, a part of the old cathedral is converted into a museum and houses a collection of local artists' works. In Chisinau a huge number of religious monuments of different ages exist. Among them, the most notable are Mazarachi Church, the Assumption of the Virgin Church, Riscani Church and Church of the Annunciation. Generally, city has more than twenty ancient religious sites.
Despite of the fact that churches and cathedrals were built in different times, all structures have some distinctive features in common. Churches have arches typical for Moldovan buildings and threefold plan, which was common in the late Middle Ages. The Victory Square is a monument to Stefan the Great - the national hero, who has been the embodiment of strength and courage of local residents for many years. Copyright www.orangesmile.com
Large selection of entertainment venues, shops and restaurants will enliven your rest and make it even more enjoyable. Karaoke fans will enjoy a nice Karaoke-Club VIVALDI, where you can …
Open
Travelers who don't even imagine the rest without visiting interesting museums are recommended to see the house-museum of Alexander Pushkin. In the tiny house an interesting collection of artifacts that depict the life and work of the great writer is represented. Another monument to the literary genius is in Central Park of Chisinau. In 1885 it hosted the opening of the monument to Pushkin. The beautiful bronze bust remains one of the most famous monuments of the city. During a walk through the park visitors can see another interesting attraction - Alley of Classics. It is a series of pedestals on which busts of the great Moldavian writers are mounted.
In the section below, you can get one of our excursion tickets or city discovery tours over Chisinau and surroundings. Our website offers 10-30% lower ticket prices, when compared to the offline purchase on the spot.
City tours, excursions and tickets in Chisinau and surroundings
This guide to cultural sights Chisinau is protected by the copyright law. You can re-publish this content with mandatory attribution: direct and active hyperlink to
www.orangesmile.com
.
Photogallery of cultural heritage of Chisinau
Landmarks of culture on Chisinau map: art-galleries, monuments, palaces, etc
Excursions over cultural sights of neighbours of Chisinau
Culture guide to Chisinau. Which fascinating sights to visit once you are in Chisinau: temples, museums, churches, museums, theaters and castles. Recommendations (with addresses, phone numbers and links) on the places 'must visit' in Chisinau. Plan your own city excursion by using this page info!