Colors of Catalonia - traditions, festivals, mentality and lifestyle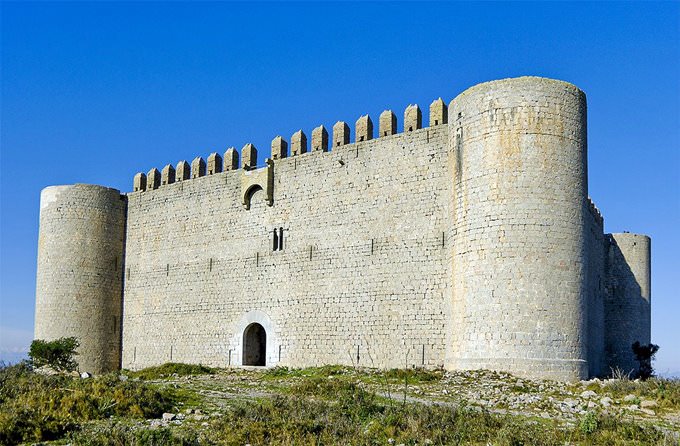 The contemporary culture of Catalunya is as interesting and attractive, as it was hundreds of years ago. Indigenous people still follow traditions of their ancestors and celebrate beautiful national holidays, the history of which dates back to the period of the Middle Ages. A century later, locals have managed to save a lot of interesting traditions and national features. Sardana dance is a clear manifestation of it.
The traditional cuisine of Catalunya has a lot of similarities to the classic Mediterranean cuisine; however, some interesting differences are still there. Each area of Catalunya has its own …
Open
Unlike Andalusia and other regions of the country, where flamenco has got an immense popularity, those in Catalunya prefer unhurried round dance with a huge amount of people participating. Jota dance is often performed at local celebrations; in other regions of Spain it has long ceased to be pertinent.
Indigenous people are fond of parties, so they willingly celebrate national festivals and modern Spanish holidays. Each city is sure to celebrate Festa Major dedicated to its patron saint. Typically, mass festivities last for several days; the celebration is full of exciting entertainment and symbolic events. Copyright www.orangesmile.com
Through efforts of local residents Catalunya has managed to keep a lot of precious historical monuments attracting thousands of travelers to this picturesque region. Charming ancient towns …
Open
Cities arrange fun events, musical performances and large-scale fairs and mount an incredible amount of rides for children. It is simply impossible to imagine Festa Major without handicraft exhibitions, where absolutely everyone can learn how to make unique gifts and buy unusual souvenirs.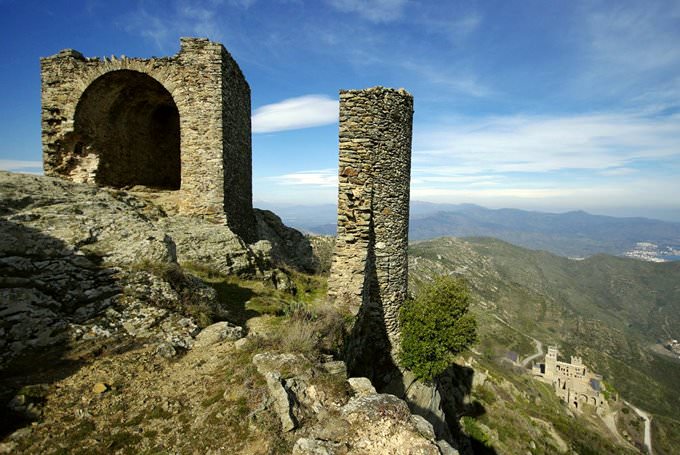 Events dedicated to patron saints of Catalan towns are usually held in summer, so this time Catalunya is always visited by many foreign visitors. The most spectacular events are performances of castellero acrobats making so-called 'human castles' or Castelli. Acrobats form a vicious circle and then begin to form tiers taking companions up on their shoulders. Human castles can include up to ten stores. A huge number of spectators is always watching that performances.
Catalunya is an ideal holiday destination for fans of sports entertainment and for those who wish to enjoy relaxed and casual atmosphere. The region features charming seaside resorts, …
Open
Another interesting holiday is celebrated on September, 11; Diada Nacional de Catalunya is dedicated to the anniversary of the end of Barcelona siege; in 1714, Catalunya has lost its autonomy. Traditionally the festival starts with laying flowers at the monument to Rafael Casanova. It was he who led the army in the last stage of siege. After the official part of the holiday there is a time for entertainment and concerts that continue till late in the evening.
This guide to traditions and festivals in Catalonia is protected by the copyright law. You can re-publish this content with mandatory attribution: direct and active hyperlink to
www.orangesmile.com
.
Reference information
Cathedrals and basilicas near Catalonia
♥ Catedral de Sant Llorenç, San Feliú de Llobregat, 49.6 km from the center.
On the map
Photo
♥ Temple Expiatori del Sagrat Cor de Jesús, Barcelona, 53.2 km from the center.
On the map
Photo
Survived castles around Catalonia
♥ Castle 'Castle d'Enfesta' Lleida, 21.1 km from the center.
On the map
Photo
♥ Castle 'Castle of les Sitges' Lleida, 34.9 km from the center.
On the map
Photo
♥ Castle 'Castle of Castellet' Tarragona, 37.6 km from the center.
On the map
Photo
♥ Castle 'Castle of Cardona' Catalonia, 38.4 km from the center.
On the map
Photo
♥ Castle 'Castle of Granera' Catalonia, 47.2 km from the center.
On the map
Photo
♥ Castle 'Castle of Besora' Lleida, 49.2 km from the center.
On the map
Photo
♥ Castle 'Castle of Gallifa' Catalonia, 50.2 km from the center.
On the map
Photo
City tours, excursions and tickets in Catalonia and surroundings
Car rental on OrangeSmile.com
Colors of Catalonia in photos
Search for popular touristic sites on Catalonia map
Traditions and festivals in cities around Catalonia
Cityguide on traditions, mentality and lifestyle of people in Catalonia. Learn the best periods to visit Catalonia to discover its soul - authentic festivals, events and celebrations. We will also reveal the interesting habits, attitude towards the world and to tourists in Catalonia.