Canada sightseeing. Travel guide - attractions, sights, nature and touristic places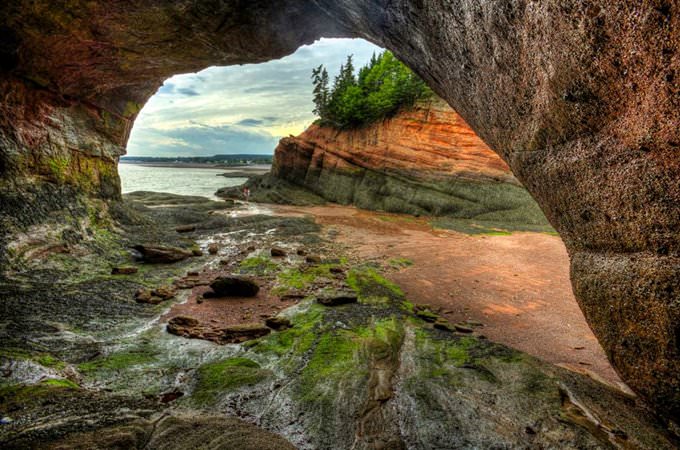 Canada is a beautiful country that charms its guests with numerous cosy towns, amazing places of interest and landmarks. The majority of sights are located in Ottawa. This is the place where one can see the building of the Parliament and the Tower of Peace that is located nearby. Fans of shopping should visit ByWard Market that is so big that it occupies several quarters. There are a few dozen of museums in Ottawa – the Canadian Museum of Nature, the Museum of Modern Photography, the Museum of Science, National Gallery of Canada, Canada's Cold War Museum, National Museum of Aeronautics, Bytown Museum, Canada Agriculture and Food Museum, and many other exhibition halls and galleries.
These spots really worth the attention of a real traveler-researcher. …
Read further
Ottawa suburbs is the location of a small town of Kingston. This town is famous because of a prominent landmark – Fort Henry. The building of the fort was finished in 1812. The building was renovated several times, so now it is open for visitors and its halls are full of precious historic artefacts. The magnificent Lake Ontario is also located there. The lake is internationally famous for its beauty and magnificent parks that surround it.
Toronto is no less famous than Ottawa. This is a large cultural centre with many places of interest. Tourists are recommended to visit Queen Elizabeth Park, Hyde Park and Toronto Islands Park. These beautiful national parks feature large collections of plants, trees and flowers. When it comes to cultural places of interest, the most famous sights of Toronto include Ontario Art Gallery, National Opera, the Royal Ontario Museum and Roy Thomson Hall. Copyright www.orangesmile.com
Canadian cuisine is a symbiosis of the cuisines of indigenous peoples of North America, emigrants from France, England, and China. As such there are …
Read further
According to most Canadians, Quebec is the most beautiful province of their country. Despite its rather modest administrative importance, Quebec is a large science and university centre. Laval University is the most famous education facility in the province. In Quebec guests will see numerous beautiful university buildings, old libraries, spacious squares and picturesque parks. There are also several botanic gardens and zoos in Quebec.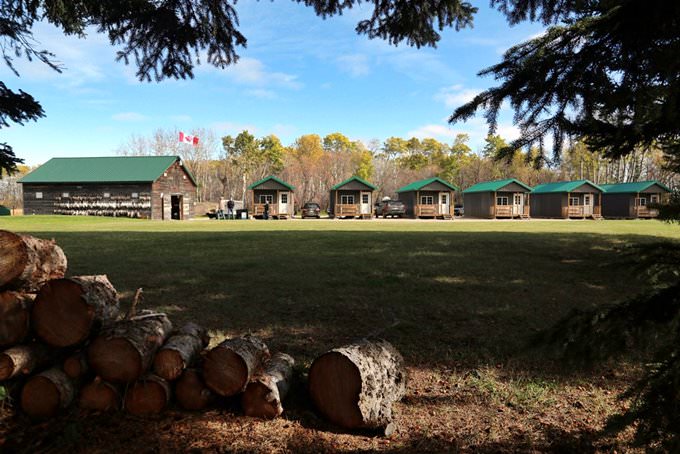 Montreal is also a popular travel destination due to numerous medieval buildings and religious shrines. The most famous landmarks here are Notre Dame Church, Palace of Justice, St. Josef Chapel, Saint George's Church, and St. Patrick's Cathedral. Finally, Ramezay Castle is considered the most beautiful building of the 18th century in the city. Nowadays, the castle is used to hold exhibitions of the Museum of History.
Modern inhabitants of Canada are the descendants of European and Asian emigrants, among whom are representatives of rare indigenous North American …
Read further
History and Entertainment
Throughout hundreds of years, indigenous Indian tribes resided on the Canadian territory. Most of them were almost erased due to tribal wars in the 15th century. Approximately, about 200 000 people resided on the territory of the present country at that time. The indigenous population decrease was caused not only by never-ending conflicts between tribes, but also by an epidemic of virus diseases taking place when European conquerors came to the continent.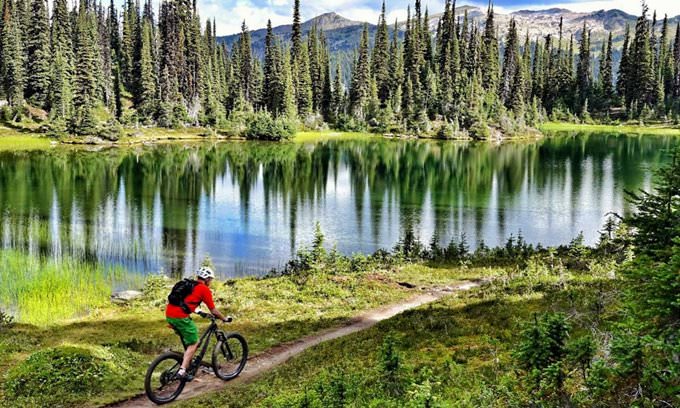 One of the first Europeans who reached this place were French people. Famous navigator Jacques Cartier contributed immensely to the exploration of new lands. The beginning of the 16th century was characterized by the period of the Spanish colonization. Great Britain was interested in new lands much later, as its first settlements were formed in the second half of the 18th century. This fact did not prevent Great Britain from gaining control of the new land. Canada became independent of it in 1982.
Canada is a relatively young country. The French navigators landed on the eastern shore in the vicinity of the Quebec province in the 16th century. …
Read further
Such complicated history reflected on the modern country's culture. At present, Canada is one of the most versatile countries from a religious point of view. Here live people who profess different religions, from Christianity and Judaism to Islam and Buddhism. The ethnic diversity is also quite great, so many travelers do not feel like in the foreign country. Now, Canada has also two official languages, English and French. Most local residents speak both languages.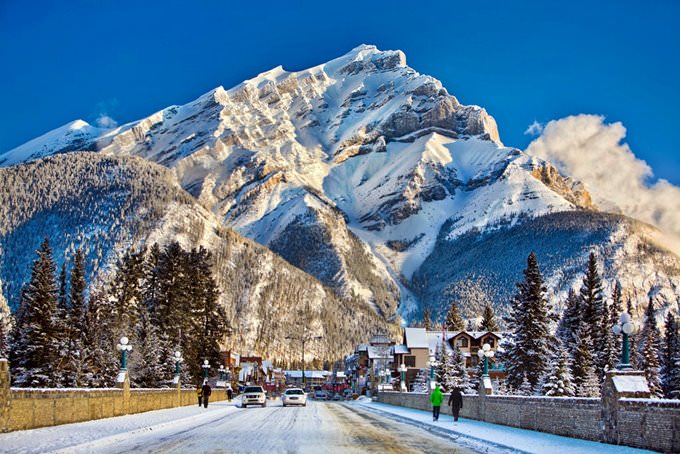 Some of the distinguishing features of the country are unique nature attractions. In the vicinity of large cities, there are amazing national parks and reserves that have not been affected by the civilization. The oldest national park in Canada is Banff. On its territory, precious thermal springs were also found. Now, the park includes an excellent thermal center that is popular not only with tourists, but also with local residents.
Canada is one of the most sporting countries in the world. On the territory of this huge country, there are conditions for active recreation: …
Read further
Fans of hiking will be definitely impressed by the national park of Jasper. It is famous for its beautiful glacial lakes and pristine natural landscapes. A lot of people visit Canada to witness large festivals. For instance, the world-famous Light Festival is held in late February in Montreal. In hot summer, Vancouver is a city where the Sea Festival takes place.
This article about iconic landmarks and sights of Canada is protected by the copyright law. You can re-use the content, but only under the condition of placement of an active link to
www.orangesmile.com
.
Fantastic City Tours and Excursions in Canada
Reference information
National and city parks of Canada
♥ Provincial Park 'Abitibi-De-Troyes Provincial Park' .
On the map
Photos
♥ Provincial Park 'Adam Creek Provincial Nature Reserve' .
On the map
Photos
♥ A - Park 'Adams lake marine park' .
On the map
Photos
♥ A - Park 'Adams lake park-bush creek site' .
On the map
Photos
♥ A - Park 'Akamina-kishinena park' .
On the map
Photos
Castles of Canada
♥ Castle 'Casa Loma' .
On the map
Photos
♥ Castle 'Castle Kilbride' .
On the map
Photos
♥ Castle 'Chateau St. Louis' .
On the map
Photos
♥ Castle 'Chelster Hall' .
On the map
Photos
♥ Castle 'Chorley Park' .
On the map
Photos
Famous and uniques places in Canada from our review series
Butchart Gardens
From the series
"Fabulous nooks of the world with striking colorful shades"
Those who always wanted to walk along the fabulous park, are sure to visit Butchart Gardens in Canada. This landscaped garden with an area of ​​22 hectares is the largest and most picturesque of its kind in the country. A huge number of artificial ponds, rivers and waterfalls, countless elegant flower beds and exotic plants are among features of this picturesque garden.
It is difficult to imagine that at the end of the 19th century a mined-out industrial quarry was situated there, and landscapes in those places were incredibly dull and lifeless. The founders of the garden were famous industrialists and members of the Butchart family. In 1904, they decided to fill the worked-out quarry with the fertile soil and plant beautiful flowers, forming a kind of the Sunken Garden. A famous …
Read all
CN Tower
From the series
"Breathtaking high-altitude observation points with panoramic views on cities"
Toronto also has an observation deck that will appeal to fans of the unusual entertainment. It is located on one of the top floors of the CN Tower. This observation deck is located at an altitude of 356 meters. Visitors are offered to use a special elevator for going there. This viewing platform differs from many others. A part of it is situated outdoors, and guests can visit it during a ride on EdgeWalk.
All fans of walking the roofs are fastened with special safety systems. After that, they can walk on the outdoor terrace without any fear and admire the panorama of Toronto. The indoor part of the site also has an amazing feature; it is equipped with a glass floor giving a breathtaking experience of admiring objects located at the bottom.
Besides the wonderful observation deck in the …
Read all
World Water Park
From the series
"The greatest and fanciest water parks"
Edmonton is famous for its large-scale shopping centers. This Canadian city has one of the most famous aquaparks in the world, World Water Park. Among its outstanding features, it's worth noting a huge indoor swimming pool with artificial waves that can be used to practice surfing all year long. Fans of exciting entertainment can enjoy excellent rides, whose names speak for themselves. Those are Revenge of Nessie, Sky Express, and Tropical Typhoon.
The waterpark in Edmonton is the largest in Canada, as well as the largest indoor aquapark in the world. It has been opened in 1986. In a few years, it has become so popular among tourists that it was decided to build a hotel. In the warmer months, the camping is available for travelers from distant cities and foreign countries. Many …
Read all
All unique sightseeing Canada
Sightseeing in popular cities of Canada
Map of travel guides to Canada cities