Cuisine of Bryansk for gourmets. Places for dinner - best restaurants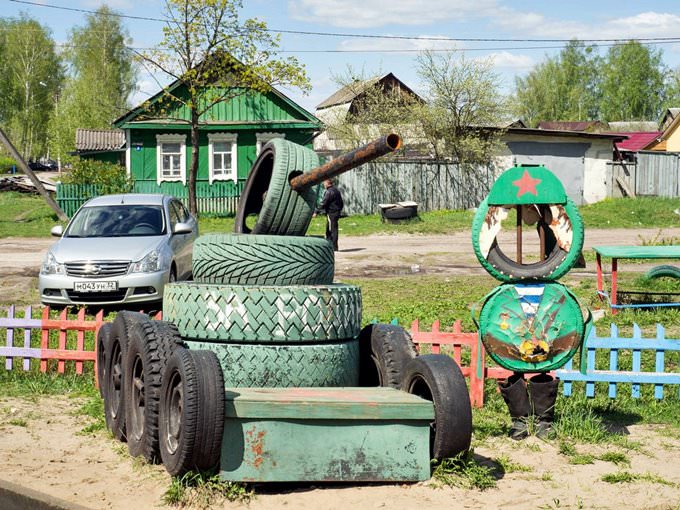 Numerous cafes and restaurants of the city present both local and European cuisine. Here you can find dishes for every taste; one of the most in demand among travelers is the restaurant "Desna". Live music is played here, and there is an excellent billiard room. The restaurant is perfect for organizing and holding ceremonial events. The cafe "Ivanhoe", which is famous for its excellent cuisine, good level of service and a very pleasant atmosphere, is not less popular. It is believed that it is in this cafe that you can taste the most delicious beer in the city, and tea and coffee lovers can perfectly spend time here with a cup of hot drink.
Bryansk is one of the oldest and largest industrial cities in the country. It is a major railway junction through which the roads to Kiev, Moscow, Vyazma, Kharkov and other cities pass. In …
Open
Cafe "Chin-Chin" is distinguished by a new original interior and a barely perceptible style of previous years, left from the Soviet times. Its menu is dominated by dishes of European and national cuisine, and here you can perfectly relax with children. Gourmets should visit the restaurant "Roksolana", where there are very good cuisines and impressive portions of dishes. For a moderate cost, you can have excellent lunch or dinner in large company.
The restaurant "La Veranda" specializes in the preparation of dishes of Italian cuisine. It features an original decor in a romantic style. In the restaurant, visitors are offered several variants of pizza and pasta, as well as a decent selection of elite wines and delicious ice cream. Among the restaurants of Russian cuisine, the leader is the "Cossack Farm", fans of hearty meat treats, and lovers of interesting desserts will like to relax here. The restaurant is decorated in national style, which makes the recreation even more pleasant. Copyright www.orangesmile.com
Monuments of art and culture are the main property of the city and its inhabitants. In Bryansk, there are more than 500 monuments of archeology, history, urban planning, art, architecture, …
Open
Restaurant "Rendezvous" is a permanent venue for weddings and various corporate events. Its experienced staff will help to organize a top-level celebration of any scale. As for the pricing policy of the establishment, it is very loyal and suitable for customers with various financial possibilities. In the city there are many cozy cafes, the most popular of them in the central area. Among them, the cafe "Berloga", "Luch" and "Bierhoff" are attractive. Fans of pizza, too, will not be bored; they should definitely look into one of the network restaurants "Leo Pizza". The city has attractive budget restaurants and cafes that offer traditional fast food; in them one can buy dishes to take away.
This guide to cuisine and restauraunt in Bryansk is protected by the copyright law. You can re-publish this content with mandatory attribution: direct and active hyperlink to
www.orangesmile.com
.
City tours, excursions and tickets in Bryansk and surroundings
Bryansk in photo set
Searching where to eat - restaurants and cafe on Bryansk map
Cuisine and restaurants in the neighbours of Bryansk
Travel notes on best cuisine and restaurants of Bryansk (Russia) on OrangeSmile.com. Famous recipes and traditional dishes and courses in Bryansk restaurants. Where to eat - our recommendations on popular places in Bryansk, where you can taste delicious meal and also spend a good time with your friends.