Colors of Bregenz - traditions, festivals, mentality and lifestyle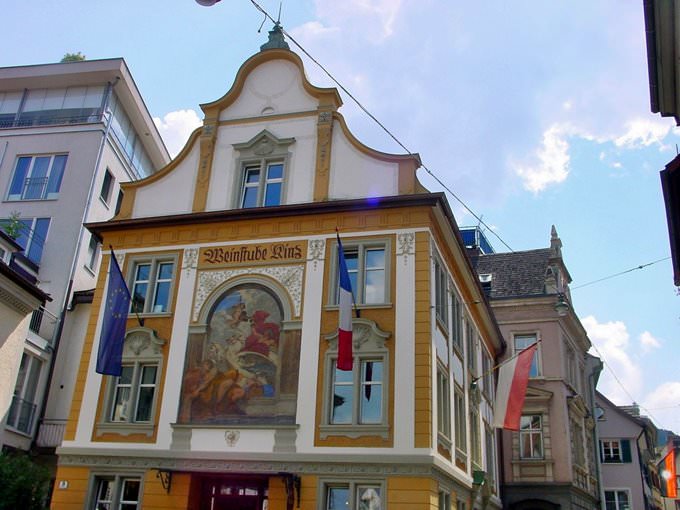 Every year, Bregenz hosts a large and famous opera festival - Bregenzer Festspiele that is one of the most unusual events of this kind. The annual festival takes place in summer – the city prepares a large floating scene, and the majority of concerts and performances are held on it. Spectators watch magnificent opera performances from their sits on the shore. Sunset and water make concerts even more spectacular and impressive. People, who have visited the Bregenzer Festspiele at least once, will definitely never call opera a boring or dull form of art.
One of the most upscale and prestigious hotels in Bregenz is Hotel Messmer. It is just a few steps away from Lake Constance and offers travelers 80 stylish rooms, as well as a wide range of …
Open
The festival was established in 1946. Since that time, it has been held every year. Initially, it was a not very famous event until it was decided to make a floating scene on Lake Constance. The unusual setting has quickly drawn much attention to the opera festival. Skillful masters prepare fancy decorations for every performance. An innovating illumination system is an essential part of every concert – the scene looks absolutely inimitable under the rays of colorful spotlights. The outdoor opera hall can provide seats for up to seven thousand spectators, and this is also a record number.
Regular participants and spectators of the festival claim that the new scene was like a breath of fresh air for the festival. Stage directors and musicians are now not limited by the modest size of theatre scenes and can unleash their true talent. Every year, nearly twenty performances take place during Bregenzer Festspiele. Despite the fact that it is not cheap to build the scene and prepare all decorations, tickets to this event are never too expensive, and that is one more reason why so many visitors come to enjoy opera. Copyright www.orangesmile.com
In Bregenz, you will find a lot of decent hotels where you can organize unforgettable romantic holidays. High-class Hotel Germania is created for a relaxing stay and admiring the surrounding …
Open
Besides performances that take place of the floating scene, the city's theatres and concert halls also host nearly a hundred of interesting events. For a whole month, Bregenz turns into a true center of art. As a rule, the festival starts in the second half of July and ends in the 20s of August. The internationally famous Bregenzer Festspiele never ceases to conquer hearts of opera fans. The fan base of this unusual festival keeps growing every year.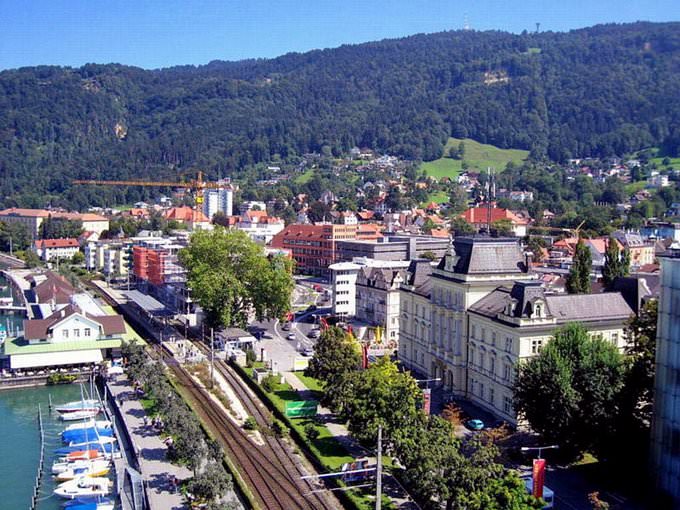 In August, the city hosts another popular event, Bregenzer Hafenfest. This festival is a mix of culinary and music, so it's an ideal place for everyone who wants to have fun and eat delicious food. The festival takes place in the city's port, namely, near Bregenz Art House, Vorarlberg Museum, and the State Theatre. Numerous stalls with all kinds of food appear there, luring visitors craving for good food and entertainment. Tender sun and refreshing sea breeze only make it more pleasing to attend Bregenzer Hafenfest. For tourists, it is also a great place to buy souvenirs – prices are usually not high at the festival. The musical program is diverse and usually covers different genres.
Bregenz is a city with a huge trading experience, that has attractive shops for every taste and purse. Verkauferei Geschenke & So is one of the most popular stores in the city. In fact, this …
Open
The Anton-Schneider-Straße Festival is quite an unusual event – it's a street festival that takes place in the capital of Vorarlberg every summer. Old buildings of the city center become a fantastic stage for this charming event. Music bands perform right on the streets, entertaining views and passersby. Organizers of the event collaborate with a number of cafes, bars, and restaurants located on the street, so these venues offer special culinary delights to visitors. In winter, local restaurants and bars host one more interesting event – the Long Night of Music. On the day of the festival, participating restaurants and bars host music concerts that usually last until the dawn. Rock and pop, electronica, jazz, and soul – everyone will easily find a music style to fit their taste. Of course, delicious food is an essential part of the Long Night of Music. This event has one more advantage – most concerts are free.
This guide to traditions and festivals in Bregenz is protected by the copyright law. You can re-publish this content with mandatory attribution: direct and active hyperlink to
www.orangesmile.com
.
City tours, excursions and tickets in Bregenz and surroundings
Reference information
Cathedrals and basilicas near Bregenz
♥ Liebfrauenbasilika, Rankweil, 27.2 km from the center.
On the map
Photo
♥ Dom Sankt Nikolaus, Feldkirch, 31.8 km from the center.
On the map
Photo
♥ Basilika St. Martin von Tours und St. Oswald, Weingarten, 35.6 km from the center.
On the map
Photo
♥ Kathedrale Pfarrkirche St. Florin, Vaduz, 44.4 km from the center.
On the map
Photo
♥ Basilika Mariä Himmelfahrt, Uhldingen-Birnau, 49.3 km from the center.
On the map
Photo
♥ Kirche St. Georg, Reichenau, 55.5 km from the center.
On the map
Photo
♥ Kathedrale Mariä Himmelfahrt, Chur, 74.6 km from the center.
On the map
Photo
Survived castles around Bregenz
♥ Castle 'Burgruine Neu-Montfort' , 21.1 km from the center.
On the map
Photo
♥ Castle 'Burg Schattenburg' , 31.9 km from the center.
On the map
Photo
♥ Castle 'Burg Neu-Schellenberg' , 33.8 km from the center.
On the map
Photo
♥ Castle 'Burg Alt-Schellenberg' , 34.1 km from the center.
On the map
Photo
♥ Castle 'Schalun Castle' Vaduz, 42.6 km from the center.
On the map
Photo
♥ Castle 'Neues Schloss Meersburg' , 42.9 km from the center.
On the map
Photo
♥ Castle 'Burg Meersburg' , 43 km from the center.
On the map
Photo
Car rental on OrangeSmile.com
Colors of Bregenz in photos
Search for popular touristic sites on Bregenz map
Traditions and festivals in cities around Bregenz
Cityguide on traditions, mentality and lifestyle of people in Bregenz. Learn the best periods to visit Bregenz to discover its soul - authentic festivals, events and celebrations. We will also reveal the interesting habits, attitude towards the world and to tourists in Bregenz.