Cuisine of Bregenz for gourmets. Places for dinner - best restaurants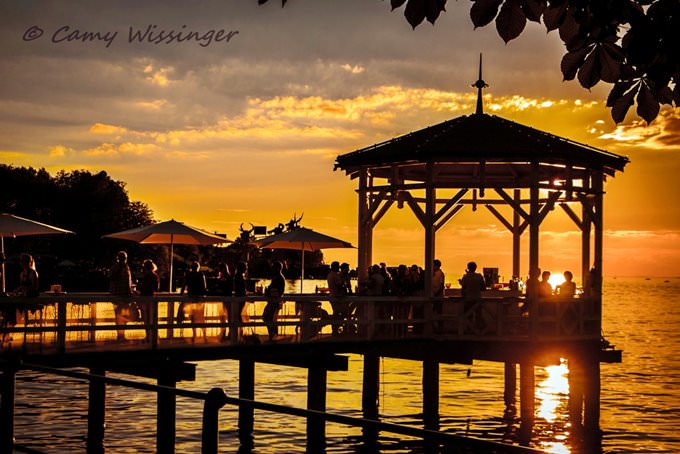 In Bregenz, tourists will find more than a hundred of different gastronomic venues including elite restaurants, charming coffee houses, and modest bistros that are perfect for a family dinner or a short pause between excursions. Local restaurants of the national cuisine are a true paradise for fans of fish dishes. Other popular national delicacies include roasted venison with spicy sauces and baked rabbit. Cheese plate remains one of the most popular desserts.
The historical part of the city is, without a doubt, the most interesting part of Bregenz for tourists. This area has many valuable historical and architectural landmarks – first buildings …
Open
Weisses Kreuz is one of the most popular national cuisine restaurants in the city. It will please its visitors not only with the variety of food and pleasant prices but also high-quality service. At Zum Kornmesser, visitors will find quite a selection of national delicacies as well as traditional German dishes. Meat is the most typical ingredient in the menu of Zum Kornmesser. As a rule, customers prefer to add a beer to their order. Of course, the charming cellar of the restaurant keeps different varieties of wine for visitors who are fond of beer. Therefore, a simple dinner can easily turn into a sampling of the best food and drinks.
Fans of Vietnamese cuisine will be simply in love with Nam Viet that has won dedication of both locals and guests of the city. Besides exotic food and national drinks, this restaurant offers unusual vegetable dishes, famous Vietnamese noodles, and unusual desserts. Viva Cantina Mexicana, which specializes in Mexican food, serves its guests till late at night. The design of this restaurant is reminiscent of a charming bar. Guests are welcome to sit on high chairs and enjoy signature snacks or try the best Austrian beer. Copyright www.orangesmile.com
Fans of eco-tourism will enjoy their vacation in Bregenz, as well as gamblers and active recreation adherents. Both locals and guests of the city like Casino Bregenz. It's a large …
Open
Chen's Dining is simply the best choice for a romantic dinner. This is an incredibly peaceful place with pleasant music and casual atmosphere. The menu includes various national delicacies and popular meals from the European cuisine. Chen's Dining is a suitable dining venue for discerning foodies and people who like simple food.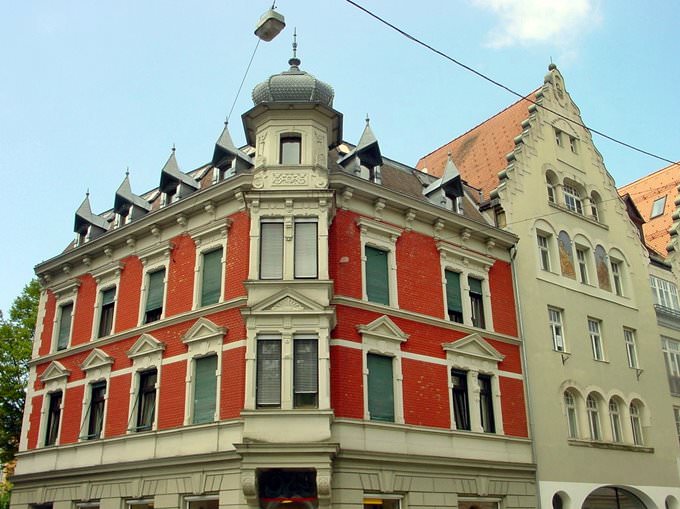 Wirtshaus am See starts serving its guests early in the morning. This restaurant is incredibly popular with tourists and youth - Wirtshaus am See offers a selection of food at very affordable rates. The venue is always present in the list of the best budget restaurants in Bregenz. At Poseidon, visitors can try finest Greek cuisine. As this prestigious restaurant is very popular, it is better to book a table in advance. Skillful chefs of the gorgeous venue never stop amazing regular customers with unusual signature dishes and unforgettable desserts.
1. The city has a well-developed public transport system. It is easy to reach any part of Bregenz by bus. Don't forget to buy tickets in advance. Tourists can do that in newspaper …
Open
Conveniently located in the Weisses Kreuz, Goldener Hirschen is a charming venue with finest Austrian cuisine. Its classy design with high beamed ceilings is in line with the menu that is also full of well-cooked classical dishes. Boiled beef with horseradish, Carinthian cheese noodles or dumplings with pork roast literally bring hordes of locals to this restaurant. Goldener Hirschen has an open terrace in the garden perfect for dining when the weather is fine.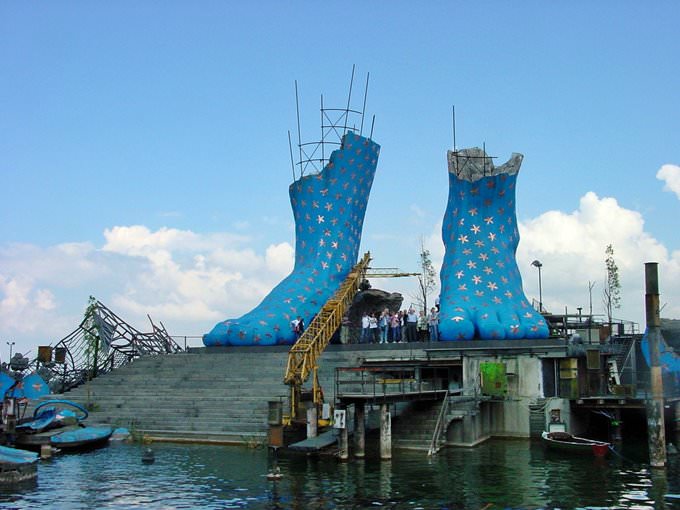 Nashia Kulinarisches is a wonderful dining venue for vegetarians. Nashia is a talented chef who mixes finest ingredients and spices to create true masterpieces. The majority of recipes in the menu are from the South African cuisine. Various dhals, banana curries, and biryanis look and taste absolutely amazing. Tourists, who want to dine in a historical setting, will like Kornmesser. This restaurant is open in an 18th century "gasthaus" and still has posh chestnut décor. Signature dishes of the restaurant are quite diversified and include roast trout with parsley potatoes, past with fresh chanterelles, boiled beef with horseradish, and much more.
In Bregenz, you can find quite original hotels from the design point of view, and JUFA Bregenz Hotel is one of them. The interior of its rooms is mainly based on a beautiful light-wood …
Open
As Bregenz is located at the shore of Lake Constance (Bodensee), national restaurants of the region are incredibly rich in various fish dishes. As a rule, the fish is simply roasted and then served with various vegetable garnishes. The majority of national food is simple to cook and doesn't have any fancy serving. Nevertheless, nutritious meat dishes prevail in the menus of regional cuisine restaurants. As a rule, all food comes in big portions that will excite even very hungry travelers.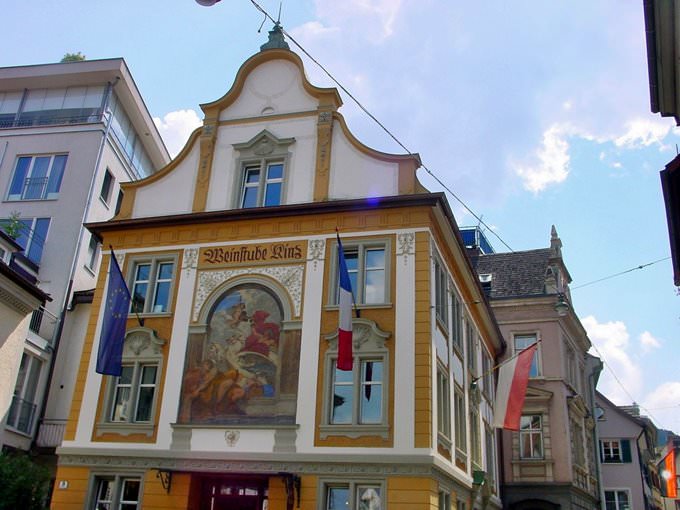 Travelers will easily find all meat types in local restaurants, but venison and rabbit meat remain the typical national specialties of Bregenz. Local chefs cook meat in a number of ways. They can stew it for several hours, roast in a frying pan or on an open fire. Some popular food implies deep frying. Mashed potatoes or a garnish with stewed or fresh vegetables is the most typical garnish to meat.
One of the most upscale and prestigious hotels in Bregenz is Hotel Messmer. It is just a few steps away from Lake Constance and offers travelers 80 stylish rooms, as well as a wide range of …
Open
Vegetable garnishes are no less diverse than meat dishes in regional cuisine restaurants, so vegetarian guests will also enjoy visiting them. Asparagus remains one of the most popular and actively used vegetables in Bregenz. It is often served with various sauces alone or together with different vegetables. Cabbage is no less popular. Local restaurants can serve it roasted or stewed.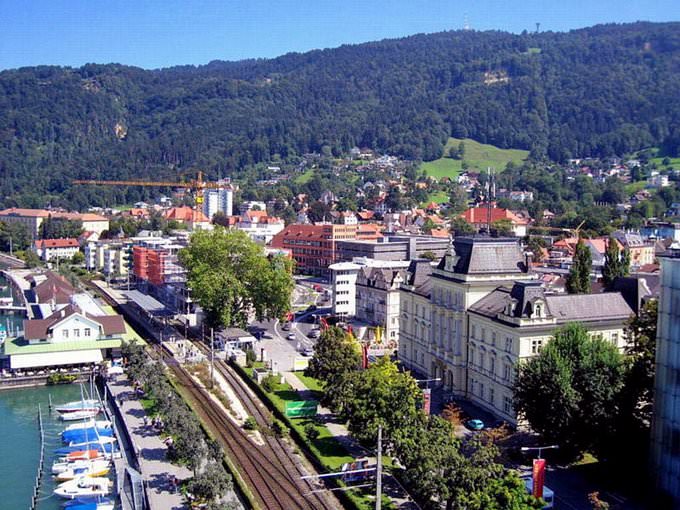 Residents of Bregenz, just like residents of other Austrian cities, are big fans of fermented cabbage that is not only a popular garnish but also an important ingredient of many national dishes. Nutritious meat soups, fried potatoes in different variations, stewed beans, and garnishes made of seasonal vegetables – these are the basics of the regional cuisine of Bregenz.
In Bregenz, you will find a lot of decent hotels where you can organize unforgettable romantic holidays. High-class Hotel Germania is created for a relaxing stay and admiring the surrounding …
Open
Without a doubt, beer is the most popular drink in the region, and fans of desserts should pay their attention to pastries and sweet breads. Restaurants and cafes in Bregenz offer magnificent strudels with apples, cherries, and other fruit. There are also several quality bakeries in the city. They offer various pies, buns, and bread, some variations of which are no inferior to local delicacies. Don't forget to visit food markets in Bregenz where visitors can try and buy different variations of Alpine cheese. Local farmers use only best milk to make their cheese.
This guide to cuisine and restauraunt in Bregenz is protected by the copyright law. You can re-publish this content with mandatory attribution: direct and active hyperlink to
www.orangesmile.com
.
City tours, excursions and tickets in Bregenz and surroundings
Reference information
Michelin-starred restaurants in Bregenz
♥ Restaurant 'Alte Post' Lindau im Bodensee. Type - Traditional cuisine|Country. 7.8 km from the center.
On the map
Photo
♥ Restaurant 'Schachener Hof' Lindau-Bad Schachen. Type - Classic cuisine|Mediterranean cuisine|Country. 9.8 km from the center.
On the map
Photo
♥ Restaurant 'Lindenallee' Lindau-Bad Schachen. Type - Country|Mediterranean cuisine. 10.2 km from the center.
On the map
Photo
♥ Restaurant 'Villino' Lindau-Hoyren. Type - Modern cuisine. 10.2 km from the center.
On the map
Photo
♥ Restaurant 'Zum Hirschen' Scheidegg. Type - Country. 11 km from the center.
On the map
Photo
♥ Restaurant 'Paul's' Widnau. Type - International. 13.5 km from the center.
On the map
Photo
♥ Restaurant 'Torkel' NONNENHORN. Type - Market cuisine. 14.4 km from the center.
On the map
Photo
♥ Restaurant 'Ochsen - Zunftstube' Berneck. Type - Swiss. 14.4 km from the center.
On the map
Photo
♥ Restaurant 'Haus am See' NONNENHORN. Type - Country|Mediterranean cuisine. 15.4 km from the center.
On the map
Photo
♥ Restaurant 'Meersalz' Kressbronn am Bodensee. Type - International. 16.4 km from the center.
On the map
Photo
Car rental on OrangeSmile.com
Bregenz in photo set
Searching where to eat - restaurants and cafe on Bregenz map
Cuisine and restaurants in the neighbours of Bregenz
Travel notes on best cuisine and restaurants of Bregenz (Austria) on OrangeSmile.com. Famous recipes and traditional dishes and courses in Bregenz restaurants. Where to eat - our recommendations on popular places in Bregenz, where you can taste delicious meal and also spend a good time with your friends.