City break in Bregenz. Active leisure ideas for Bregenz - attractions, recreation and nightlife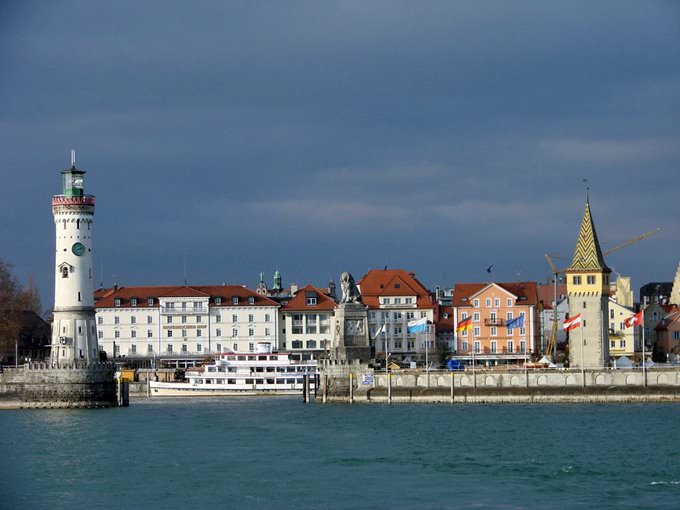 Fans of eco-tourism will enjoy their vacation in Bregenz, as well as gamblers and active recreation adherents. Both locals and guests of the city like Casino Bregenz. It's a large casino with numerous gambling tables, modern slot machines, a wonderful bar, and even a cigar room. There are many non-gamblers among visitors of the gorgeous casino – many come simply to enjoy the relaxed atmosphere, drink a glass of wine, and watch professional players "in action".
In Bregenz, you can find quite original hotels from the design point of view, and JUFA Bregenz Hotel is one of them. The interior of its rooms is mainly based on a beautiful light-wood …
Open
Fans of shopping will be pleased with the choice of trading centers and fashionable boutiques, the majority of which are located in the new part of the city. Don't forget to attend the most famous market in Bregenz – Farmer's Market – as this is the place where one can buy freshest locally sourced products. Fragrant homemade cheese, wine, and pastries are always present on the market, but visitors are usually particularly amazed by the choice of fresh fish and seafood. GWL is one of the most popular shopping centers in the city. It is possible to buy virtually everything there – from clothes and shoes by the leading international brands to unique handmade souvenirs and elegant home decorations.
Fans of outdoor recreation and exploring beautiful natural landmarks simply cannot miss an excursion to Pfänder Peak. The road to the top will guide tourists through incredibly beautiful places. They will also be able to see local flora and fauna in its full splendor. Of course, there is a more simple way to reach the top – it is possible to make a car or bus ride. Pfänder Peak offers a mesmerizing panoramic view of the city and its suburbs. The glorious peak is one of the best places to take stunning pictures of Lake Constance. When the weather is fine, it is even possible to see neighbor countries – Switzerland and Germany. There is a safari zoo nearby, and not only children but also their parents will enjoy a visit to it. Copyright www.orangesmile.com
One of the most upscale and prestigious hotels in Bregenz is Hotel Messmer. It is just a few steps away from Lake Constance and offers travelers 80 stylish rooms, as well as a wide range of …
Open
Tourists fond of strolling are recommended to explore the Lake Constance waterfront. It is quite crowded till late at night – both locals and guests of the city come to relax, enjoy the picturesque view, and eat some delicacies in the nearby restaurants. To the service of visitors, there are daily lake cruises that can easily become an unforgettable romantic adventure. Couples will be pleased to try one more romantic pastime – a boat ride is crystal waters of Lake Constance. The gondola port offers boat rental services for locals and guests of the city. Pick the boat you like – a rowing boat, electric boat or a pedal one – and become your own captain.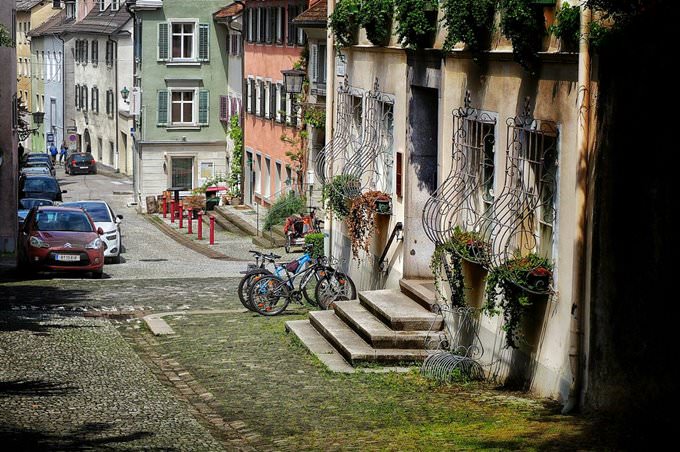 The lakeside area is also the location of one of the best miniature golf clubs in the region. It's an exciting pastime that is particularly pleasant in summer as the miniature golf area is full of old trees that provide refreshing shade. When exploring Bregenz, tourists can do this on foot or they can rent a bike and make an exciting cycling tour. The city has a well-developed cycling infrastructure – the total length of paths is almost 270 kilometers. Tourists can choose to take a longer route that would take a whole day or even longer or choose to stay in Bregenz and see its main landmarks.
In Bregenz, you will find a lot of decent hotels where you can organize unforgettable romantic holidays. High-class Hotel Germania is created for a relaxing stay and admiring the surrounding …
Open
Fans of medieval architecture are recommended to visit Gebhardsberg in order to see the ruins of medieval castles. It is possible to reach the ruins on foot, taking an hour-long walk from the city center through a picturesque forest or, choose a faster way – a 10-minute long car ride. At Gebhardsberg, tourists will find an ancient baroque chapel and a charming restaurant where they can relax. This area also offers stunning views of the Rhine Valley and Lake Constance.
This guide on active recreation and leisure in Bregenz is protected by the copyright law. You can re-publish this content with mandatory attribution: direct and active hyperlink to
www.orangesmile.com
.
City tours, excursions and tickets in Bregenz and surroundings
Sites around Bregenz from our surveys on extreme Earth places
Neue Leuchtturm Lighthouse
From the series
"Top 15 Most Fascinating Lighthouses"
Check on the map:
Distance from Bregenz center - 7.9 km.
The walls are decorated with outstanding handmade drawings. They tell the visitors a story of seafaring development on the Boden See. Earlier, in the 12th century, there was another lighthouse, which was quite small. In the middle of the 19th century it was decided to destroy the old lighthouse and to build the new one – Neue Leuchtturm. It has been working since 1856. Time passed, technologies had been developed and fire lightning was placed by electrician lightning. In 1936 that happened with the lighthouse and in the 1990s its systems were all automatized. Last time the lighthouse isn't used regularly, it works only in the worst weather conditions. …
Read further
Arlberg tunnel
From the series
"The Greatest Tunnels in the World"
Check on the map:
Distance from Bregenz center - 53.6 km.
There are more than forty cameras for traffic monitoring inside the tunnel in order to ensure maximum safety of the drivers. So exceeding speed limits or making dangerous manoeuvers on the road is just useless, it will definitely be fixed. The Arlberg tunnel is a Toll Road. It costs about 9 euros. Tolls for both directions are collected at the exits, which makes the payment process simple and convenient. …
Read further
Car rental on OrangeSmile.com
Photogallery of picturesque Bregenz
Search for active leisure and attraction spots on Bregenz map
City break ideas for neighbours of Bregenz
Guide to your best city break in Bregenz - popular places for recreation and leisure. Things to do during the day in Bregenz - attractions, parks, beaches, aquaparks, racing tracks, biking trails or waterski. Recommendations (with addresses, phone numbers and links) where to spend your time in the evening (bars, discos, clubs, etc.). We share some good ideas and the question 'What to do in Bregenz?' disappears immediately.