Active vacation in Austria - things to do, entertainment and nightlife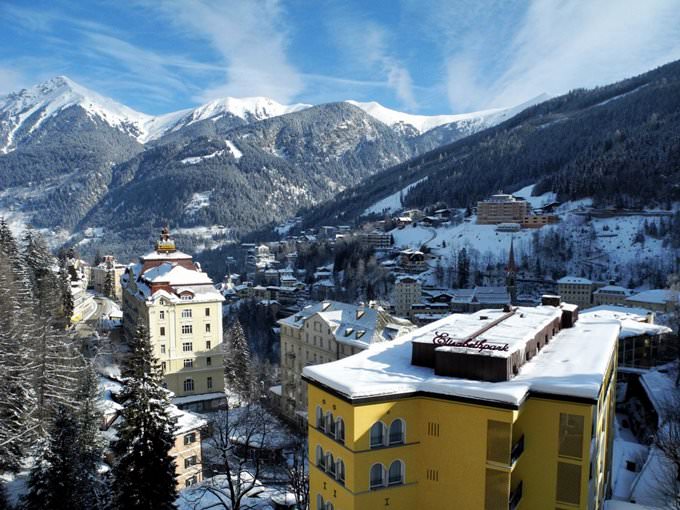 Austria is a suitable place for those who want to get a lot of amazing emotions and combine cultural leisure with active recreation. The Austrians love to arrange various events and enjoy life. This country is famous for its ski resorts located on the famous Alpine slopes. The developed infrastructure fully contributes to the joy of the extreme recreation, which embraces skiing and snowboarding, bicycle rides, paragliding and hang-gliding, bungee jumping, and much more.
Austria is one of the most economically stable and prosperous states in Europe. That is why the infrastructure here is set at the highest level. …
Read further
A modern European ski cluster has been established in the northern part of the Alps, which includes the resorts of Kaprun, Zell Am See, and Piesendorf. Fans of active and extreme holidays come from all over Europe and this is one of the most popular tourist destinations in all of Austria. Porsche has built a lift on the Schmittenhohe mount. The structure featured the advanced mechanism. The local resort is famous for its complex routes, which attract professionals and experienced skiers from different countries. Those who only learn to ride, have to go to Piesendorf, where there are more simple slopes and toboggan runs. Those who want not only to ride down the snow-covered slopes, but also spend time in the spa, like the Kaprun resort.
Ischgl belongs to younger, but no less popular ski resorts. It is considered a prestigious and fashionable place to relax in Austria, where rich people gather. Skiing and snowboarding here is probably not the goal, but just one of the entertainment options. Those who want to have fun have their places here, so there are plenty of unsportsmanlike people here. Ischgl is one of the best places for snowboarding, therefore young people are actively attracted to it. For them, a whole park is built, where there are half pipes, various springboards and other obstacles. Copyright www.orangesmile.com
Austria is a federal republic. The Constitution was signed in 1920. It reflects all the fundamental rights and freedoms of citizens, the principles of …
Read further
You can not only ski and board in Austria. To be convinced of this, it is enough to go to the Danube Island, which is the artificially created structure in the middle of Vienna. Initially, an additional channel has been created to protect against flooding, but eventually there was built an entire island, which now attracts fans of outdoor activities. Over time, bars, restaurants, nightclubs and its own concert platform were built there. Now, an annual open-air is held here, which is visited by hundreds of thousands of people for several days a year. If you want to visit one of the best music festivals in Europe, then you need to choose the time and go here. Guests are given the opportunity not only to hang out in discos, but also relax at the beach, ride a catamaran, and go water skiing.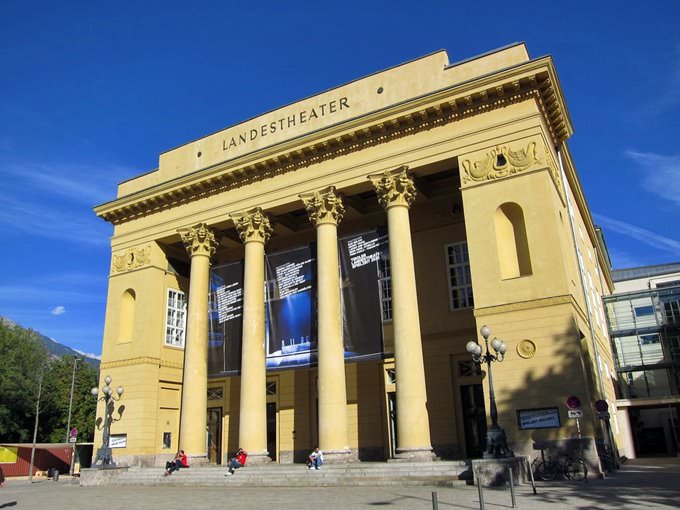 If you like walking, trekking and picnics outdoors, then it's worth to go to the limestone mountain, Shackel, whose height is 1 445 meters. Mountain bikers, cyclists and those who like to stroll through the picturesque peaks, come there. It offers a beautiful view of the surrounding area, not only Austria itself, but also neighboring Croatia and Slovenia. If you do not want to spend time climbing, then you can use the funicular. A pleasant pastime is guaranteed to all foreign guests who decide to choose this destination for their holidays.
This article about active leaisure, entertainment, recreation and attractions in Austria is protected by the copyright law. You can re-use the content, but only under the condition of placement of an active link to
www.orangesmile.com
.
Fantastic City Tours and Excursions in Austria
Reference information
Michelin-starred restaurants in Austria
♥ Restaurant 'Carpe Diem' Salzburg. Type - Creative|Country.
On the map
Photos
♥ Restaurant 'Collio' Wien. Type - Italian.
On the map
Photos
♥ Restaurant 'Das Loft' Wien. Type - International.
On the map
Photos
♥ Restaurant 'Das Schick' Wien. Type - Mediterranean cuisine|Portuguese|Spanish.
On the map
Photos
♥ Restaurant 'Die Küche Wien' Wien. Type - Country.
On the map
Photos
Amusement parks in Austria
♥ Amusement park 'Freizeitzentrum Zahmer Kaiser' Walchsee.
On the map
Photos
♥ Amusement park 'Jagdmärchenpark Hirschalm' Unterweißenbach.
On the map
Photos
♥ Amusement park 'Kärntner Erlebnispark' Hermagor.
On the map
Photos
♥ Amusement park 'Märchenpark Neusiedlersee' St. Margarethen.
On the map
Photos
♥ Amusement park 'Spielpark Leutasch' Leutasch.
On the map
Photos
National and city parks of Austria
♥ Nature Park 'Eichenhain' .
On the map
Photos
♥ Nature Park 'Eisenwurzen' .
On the map
Photos
♥ Nature Park 'Falkenstein' .
On the map
Photos
♥ Nature Park 'Föhrenberge' .
On the map
Photos
♥ Nature Park 'Gemeindeau-Heidenreichstein' .
On the map
Photos
Photogallery of Austria
Entertainment, recreation and attractions in cities of Austria
Map of Austria locations for active vacation