Preparing your trip to Arizona: advices & hints - things to do and to obey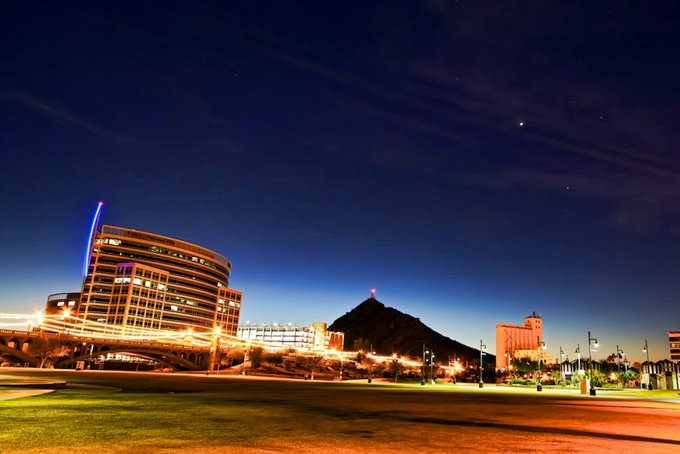 1. Travelers should take into account that very ample temperature fluctuations are common for Arizona. If the day is usually warm, then at night it is frosty. Such fluctuations are especially seen in desert areas of the state. Going for a trip be sure to take warm clothes and shoes with you.
2. All major cities have dining places of different traditions. Typical American restaurants dominate in the capital and Tucson; European restaurants are slowly gaining popularity.
3. Mains voltage is 110 V, so some appliances may require special adapters. It's recommended to search for them even before you go to avoid wasting precious time looking for specialty stores.
4. Indigenous people can communicate not only in English, but also in Spanish; many locals know it. Employees of hotels and large restaurants often speak other foreign languages too.
5. Tourists who expect to attend local diners have to consider that tipping is mandatory. The size of tip depends on the status of the restaurant and can reach up to 25% of the total; a tip less than 15% is simply indecent. Copyright www.orangesmile.com
6. Many foreign visitors can notice smiles that are literally stuck to faces of locals. Take it not as a boundless desire to mingle with new friends, but as a usual gesture of courtesy, which is recommended to foreign guests too.
7. Those who expect to travel the state are highly recommended to rent a car. You can reach some remote areas of Arizona only by private car; the quality of local roads will surprise even the discerning motorist. It's also worth to mention that there are almost no jams on local roads.
Walks through the unique natural sites are not the only entertainment that can be offered by Arizona. The world-renowned Reid Park Zoo that is considered one of the best on the planet is …
Open
8. Tourists are recommended to explore remote areas of the state with a guide. Despite the fact that Arizona is a pretty calm state, there could be some misunderstandings between people of different nationalities.
Preparing your trip to Arizona: advices & hints - things to do and to obey You can re-publish this content with mandatory attribution: direct and active hyperlink to
www.orangesmile.com
.
What to visit being in Arizona - unique sights
Painted Desert
From the series
"Top 11 Most Unusual Deserts on the Planet"
Check on the map:
Distance from Arizona center - 185.9 km.
A desert, which is able to impress with its unique appearance, can be found in the United States. The Painted Desert is located in Arizona. It owes its name to a special type of soil that forms an unusual landscape in this area. Over millions of years, the erosion has been actively proceeding in soil. That's a reason why the ground acquired a variety of shades, from pale yellow to deep red. …
Read further
City tours, excursions and tickets in Arizona and surroundings
Photos of Arizona
Services search (pharmacy, police, parking, banks) on Arizona map
Tips for the cities around Arizona
Travelling to Arizona - advices and tips. What should be provisioned in advance, the rules you might want to follow, and the things you better avoid doing in Arizona. We help you to make your trip smooth and easy, with no unexpected surprises.