Active vacation in Argentina - things to do, entertainment and nightlife
Spanish is the official language of Argentina. The country's population mostly consists of people who immigrated during the last 600 years. The majority of the population has European roots. Argentina is famous as the home of passionate tango. Mesmerizing Buenos Aires with its bright street culture is the most populated city in the country. The visual transformation of seemingly endless valleys into lakes and forests of the Andes, and then into magical icebergs of Patagonia – Argentinian landscapes are incredibly beautiful. Each of the country's regions has its own diverse flora and fauna.
People in Argentina enjoy having fun, and they start doing this right from the first day of the New Year when the country has the national fiesta. In …
Read further
Winter is the best time to visit north and north-west of the country because the weather is cooler and there are fewer cold showers. In order to visit such regions as Buenos Aires and Cuyo, autumn and spring are the best time. Summer is the best time to visit South Andes and Patagonia. Fans of active recreation will find it incredibly interesting to ski on magical glaciers of Andes, and everyone who is fond of sea waves can try such exciting activities as waterskiing and sailing. In the mountains, vacationers can participate in mountain bike competitions or rent a horse or a mule.
Safari is very popular in Argentina. Iguazu Falls on the north and Patagonia on the south are the most popular destinations for it. Starting from swampy lands of Ibera, tourists try to see cayman, capybara, and rare birds. A cruise on the Parana River is a good idea in this case. After that, consider visiting Iguazu to see the breathtaking views of the waterfalls from the Argentinian and Brazilian sides. From here, numerous travelers head to Argentinian jungles, to wonderful Yacutinga Nature Reserve. Afterward, it is high time to go to the south, to the Valdes Peninsula that is home to the largest population of penguins in North and South America. Hotel Puerto Valle in Ibera Wetlands is a small hotel that has only 13 rooms. It is located in a gorgeous park, the size of which is more than 14 hectares. The park has a beautiful landscape design developed by an Argentinian landscape designer. During their stay in the marvelous area of Ibera Wetlands, tourists can enjoy the beauty of this place and its exotic flora. There is a transplant nursery farm that produces more than 4 million young plants of eucalyptus, grewia, and kiri every year. These young plants are then used to restore forests in the country in accordance with Argentina's standards that stipulate high social and ecological norms. A tour to this transplant nursery farm is also a great way to learn more about the important role of trees for the environment. Copyright www.orangesmile.com
Argentina is a country with a giant territory, so its climate and nature are very diverse. The Andes or Andes Cordillera have their highest peak at …
Read further
If you think that New York is a city that never sleeps so it is very popular with fans of nightlife, it is obvious that you have never visited Buenos Aires. While people hurry up home closer to 2 am in some countries, it is the time when joda (party) only starts in Buenos Aires. Argentinians enjoy dancing until dawn, so locals put on their best outfits and hurry to numerous nightclubs of the capital. Famous nightclubs in Buenos Aires are among the most exclusive venues in the city. There is a strict face control, so the only chance to get inside is to dress up really well.
Fashion is a big thing in Buenos Aires, so no wonder why so many popular nightclubs and discos have a strict dress code. Argentinians wear only the most expensive and exclusive outfits when heading to a party in order to impress. Jet Lounge is a high-class club that remains one of the most popular lounges in the city. There is a dance floor in the backyard. It would be a mistake not to mention the breathtaking view of the Rio de la Plata and its most gorgeous yachts. Enjoying the dawn while dancing in one of the most exclusive and posh nightclubs in Buenos Aires – isn't this a dream of the majority of tourists?
These spots really worth the attention of a real traveler-researcher. …
Read further
Kayaking is one of the most popular activities that both locals and tourists enjoy. The system of waterways in Argentina definitely deserves exploring. The big province of Buenos Aires is the location of one of the biggest deltas in the world, a network of rivers and springs that divide the land between islands. The Parana Delta was created by water flowing from Rio de la Plata between Argentina and Uruguay, and it took thousands of years to form the landscape that we can see now. This is a restricted area with calm water and rich biodiversity. The area looks totally tranquil, and so it is easy to forget that Buenos Aires is just a short stroll away. Not only experienced kayakers can explore the area. With its calm waters, the Parana Delta is an ideal destination for both beginner and experienced kayakers.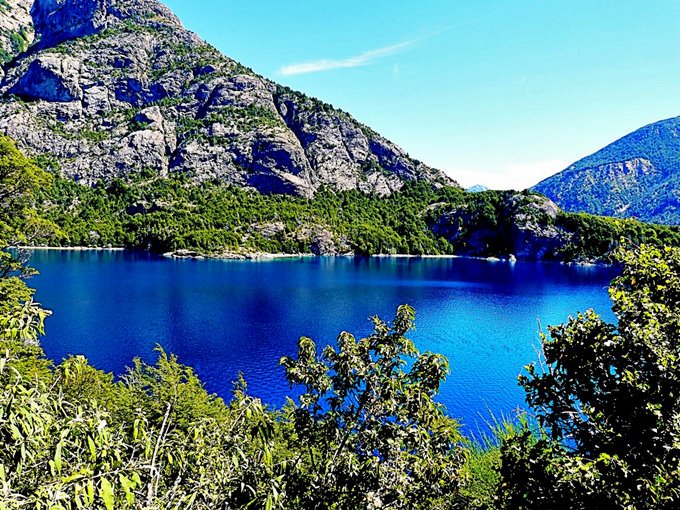 Mar de Ajo, a developing region on the map of the country, is an ideal combination of charm and beauty of its natural resources, a high-quality infrastructure, exceptional service, and hospitality of local people. It is located approximately 350 kilometers away from Buenos Aires, near the Atlantic Ocean. Mar de Ajo is a wonderful Oceanside resort in the province of Buenos Aires, a place with a warm and hospitable atmosphere. To the service of visitors, there are many types of water sports such as windsurfing, water skiing, wakeboarding, and motorboat riding. Of course, tourists can always try fishing or simply relax on sandy beaches where they can also play football, volleyball, and tennis.
This article about active leaisure, entertainment, recreation and attractions in Argentina is protected by the copyright law. You can re-use the content, but only under the condition of placement of an active link to
www.orangesmile.com
.
Fantastic City Tours and Excursions in Argentina
Reference information
National and city parks of Argentina
♥ National Park 'Campo de los Alisos' .
On the map
Photos
♥ National Park 'Campos del Tuyú' .
On the map
Photos
♥ Provincial Park 'Cañadón de Profundidad' .
On the map
Photos
♥ Provincial Park 'Cerro Aconcagua' .
On the map
Photos
♥ National Park 'Chaco' .
On the map
Photos
Photogallery of Argentina
Entertainment, recreation and attractions in cities of Argentina
Map of Argentina locations for active vacation