Preparing your trip to Antwerpen: advices & hints - things to do and to obey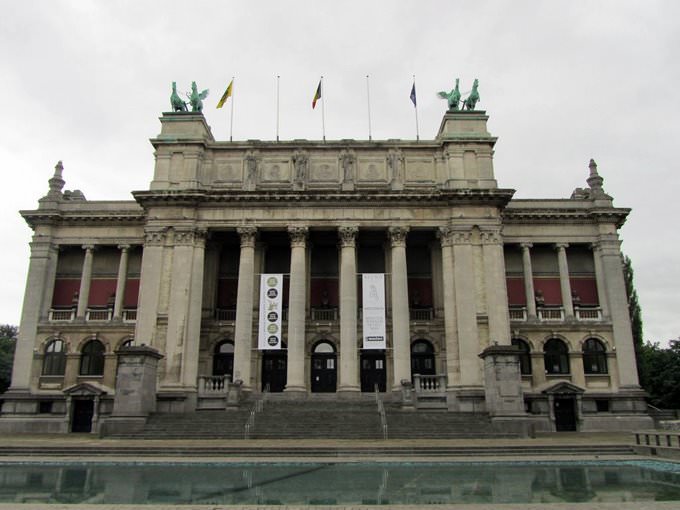 1.
All tourists have an opportunity to get a free city map without any complications. In order to get it simply go to any kiosk located near the train station or Groenplaats Square.
2. Spring or summer are the best time to make a vacation in Antwerp. If you visit this place on other time of the year, frequent rains may violate your recreation program.
3. Smoking is prohibited in public places, so those tourists, who suffer from this addiction, have to search for specially designated smoking rooms. You also should not ask for an ashtray in restaurants – smoking is not allowed in all restaurants and bars of the city.
4. Antwerp suburbs and industrial neighborhoods are surely the most dangerous places for travelers. We recommend walking here only in daylight and with a large company.
5.
Travelers should always carry an identity card or a hotel card with them. It will help to resolve incidents easier if any occur. Copyright www.orangesmile.com
6. Tips are already included into the total amount of a bill in most restaurants and cafes. However, if you wish, you can leave another 10% of the total order value.
7. If you want to save on travel, it is best to rent a bike. This city is very friendly to cyclists. You will be able to enjoy the beauty of the city in its full while making this kind of ride.
The name of a small hotel De Witte Lelie can be literally translated as "White Lily". The hotel was founded by two sisters who wanted to make it the best accommodation in the luxury …
Open
8.
When you are ready to go, it's best to take your hotel card, or a copy of your identity document. This rule applies not only to visitors, but also to locals. Every citizen must always carry an identifying document with him/her.
9. You should not compare the traditions of the locals with the tradition of French. Residents of this city are quite intolerable to French traditions.
10.
Those, who want to visit the surrounding towns, should use the services of suburban trains. They will bring travellers to Bruges, Ghent and Brussels in less than an hour, and travellers will be able to enjoy comfort at minimal cost.
Preparing your trip to Antwerpen: advices & hints - things to do and to obey You can re-publish this content with mandatory attribution: direct and active hyperlink to
www.orangesmile.com
.
What to visit being in Antwerpen - unique sights
Water Tower Conversion
From the series
"The most bizarre and fancy living houses"
Check on the map:
Distance from Antwerpen center - 35.1 km.
The water tower, built in 1938 in the town of Stinokkerzil, was expediently used until the end of the 20th century. In the course of this time, the tower became a distinctive architectural landmark, which is why the tower was deserted, the talented architects decided to give the second life to the tower. In 2007 the large tower reconstruction began, which lasted more than three years. …
Read further
Atomium
From the series
"Top 16 most amazing buildings of the planet"
Check on the map:
Distance from Antwerpen center - 36.2 km.
The height of the construction is 102 meters. In the upper sphere of the gigantic atom, the viewing platform and the cozy restaurant, from which the wonderful panorama of the city opens. One of the spheres is specially designed for children. There are colorful recreation and games rooms. If desired, the parents with the children in one of the rooms can spend the whole day and even stay in it. …
Read further
City tours, excursions and tickets in Antwerpen and surroundings
Photos of Antwerpen
Services search (pharmacy, police, parking, banks) on Antwerpen map
Tips for the cities around Antwerpen
Travelling to Antwerpen - advices and tips. What should be provisioned in advance, the rules you might want to follow, and the things you better avoid doing in Antwerpen. We help you to make your trip smooth and easy, with no unexpected surprises.