Preparing your trip to Adeje: advices & hints - things to do and to obey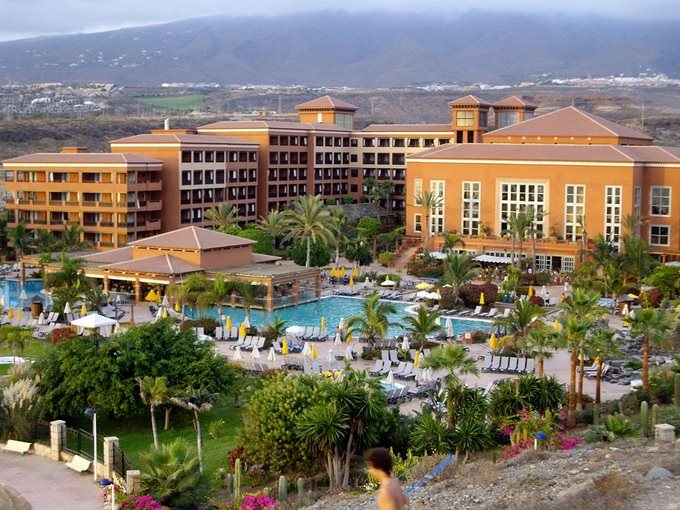 1.
When you plan to make a trip to Adeje, you should definitely take warm clothes with you. It will be useful to those travellers, who plan to make an excursion to Teide Volcano or walking in picturesque mountains.
2. Beach type of clothes is typical in the city, but luxury restaurants require more formal apparel.
3. Make sure you bring beach accessories for your vacation even if you don't plan to spend much time on a beach. Sunglasses, hats and sunscreen will be useful to those who expect to spend a lot of time walking around the city.
4. Prices for tobacco products are quite high in Adeje, but many sorts of wine and other alcoholic drinks are much cheaper than in other European cities.
5.
Money is better to be exchanged in special offices or banks. Exchange offices located near the airport and in the territory of hotels usually have most unfavorable rates. Copyright www.orangesmile.com
6. payments by credit cards are accepted in vast majority of shopping centers and large supermarkets.
7. Phone calls are better to be made not from a hotel, but from special payphones. The payphones of blue-green color offer most advantageous tariffs. You can find them near major shopping centers and government agencies.
8. The majority of hotels in the resort are 4 - 5 star accommodations. However, even cheaper and lower rated hotels offer a fairly high level of service and in no way are worse than luxurious hotel complexes.
9. In order to rent a car, you will need a passport and an international driving license. Persons under 23 years old can be refused to rent a vehicle, as well as drivers, who have received the license less than two years ago.
10.
When you plan to make a walk around the city, you are recommended to take a copy of your ID and a hotel card. These documents will be helpful in case of any misunderstandings.
Preparing your trip to Adeje: advices & hints - things to do and to obey You can re-publish this content with mandatory attribution: direct and active hyperlink to
www.orangesmile.com
.
What to visit being in Adeje - unique sights
Garajonay National Park
From the series
"Top 15 Unesco Sites in Europe"
Check on the map:
Distance from Adeje center - 52.1 km.
Evergreen laurel trees can reach a height of 40 meters. According to the researchers, once such forests covered a significant part of modern Europe, but today they are preserved only in the Canary Islands, the Azores and Madeira. In addition, the Garajonay National Park features a lot of endemic plants. The main inhabitants of the rainforest are birds and bats. …
Read further
Magic Carpets Street
From the series
"Top 13 Most Fantastic and Colorful Streets and Quarters"
Check on the map:
Distance from Adeje center - 35.8 km.
Artists use more than twenty shades of sand. In average, a single artistic paintings is created in about 40 days. Amazing pictures of volcanic sand feature impressive size. In 2006, the picture of ​​950 square meters was created. It became the record holder of Guinness World Records. The street decorated with carpets is home to a number of iconic landmarks. Besides the Town Hall, you can see an old church there, as well as tiny old houses, which were built over a hundred years ago. …
Read further
City tours, excursions and tickets in Adeje and surroundings
Photos of Adeje
Services search (pharmacy, police, parking, banks) on Adeje map
Tips for the cities around Adeje
Travelling to Adeje - advices and tips. What should be provisioned in advance, the rules you might want to follow, and the things you better avoid doing in Adeje. We help you to make your trip smooth and easy, with no unexpected surprises.